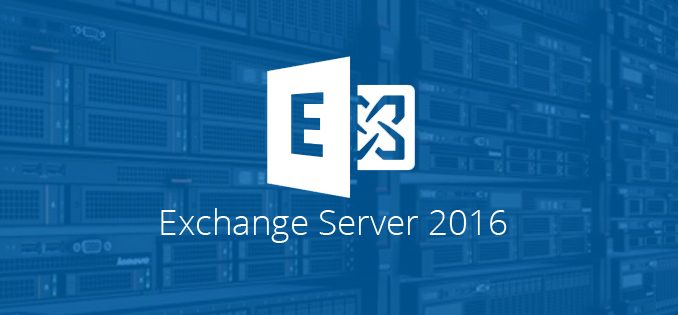 Overview
This article will show you how to create Send connector, Database Mailbox, User and Distributed Group to be able to send emails internally .
Configuring On MAILBOX 01
Create Send Connector
Press Windows button > Microsoft Exchange Server 2016 Folder > Exchange Administrative Center.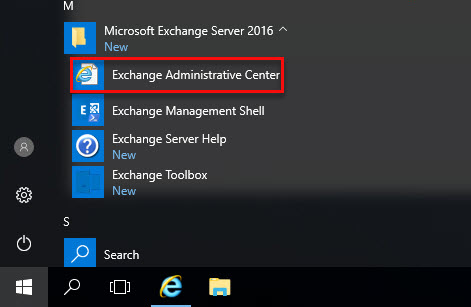 The IE browser appear, click Continue to this website (Not recommend) to access Exchange Admin Center.
Login by administrator account, in this example we login by VACIF\administrator account.
Next to click mail flow > send connector > icon "+" to create Send Connector.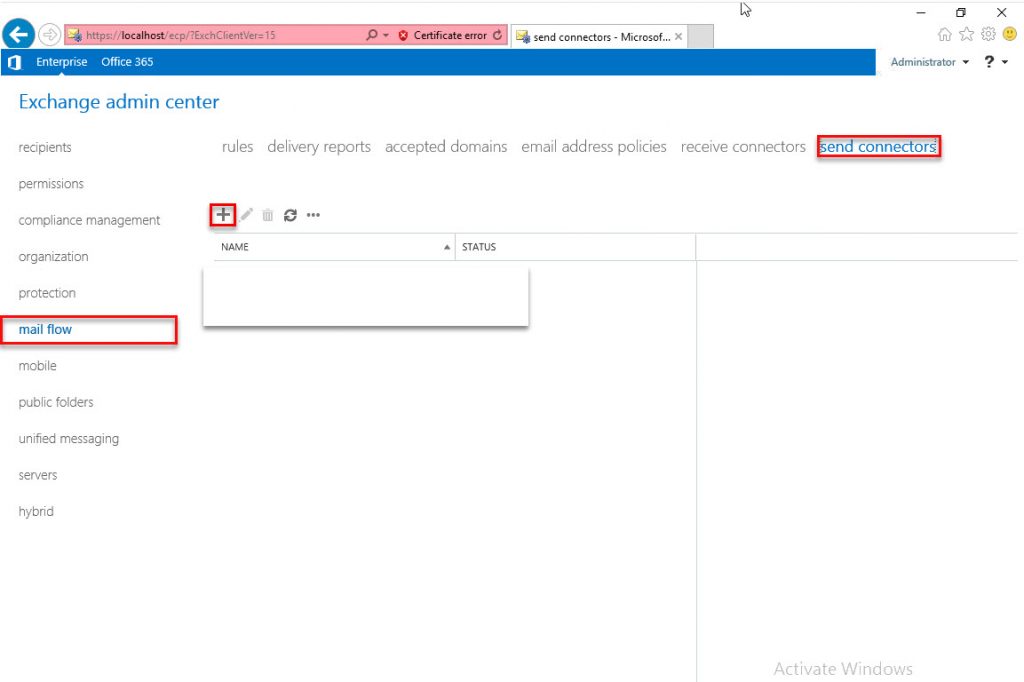 Send Connect tab appear, enter Send to All in *Name box and select Custom (For example to send email to other non Exchange servers).
Click Next.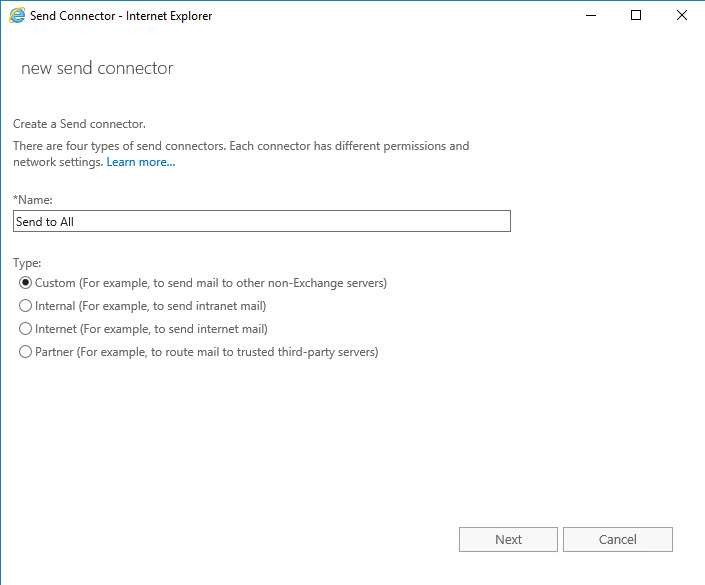 Select MX record associated with recipient domain and click Next.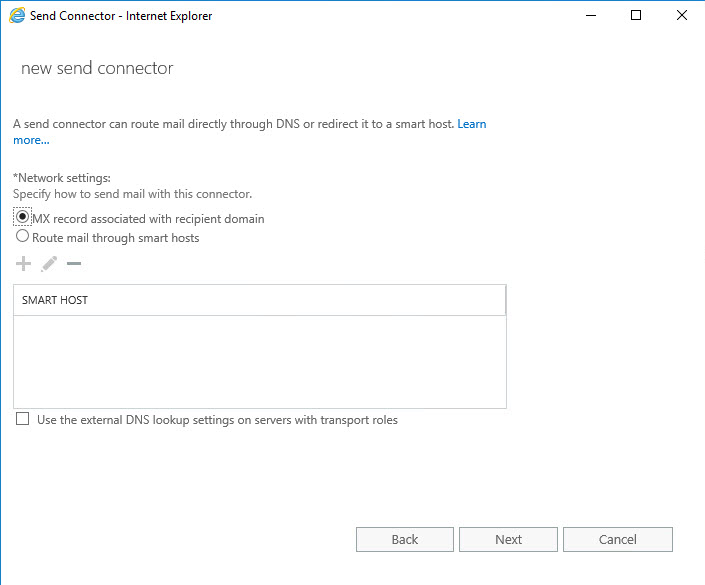 Click icon "+" tab Address Space appear, fill the paremeter as shown below, click Save > Next.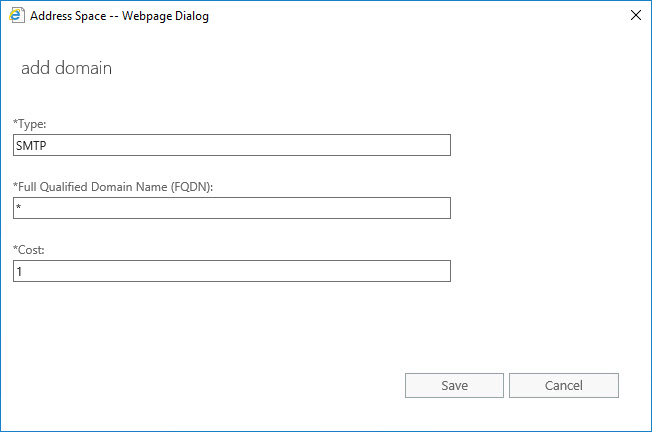 Click icon "+" tab Select a Server appear, choose MAILBOX01 > add > OK and then click Finish.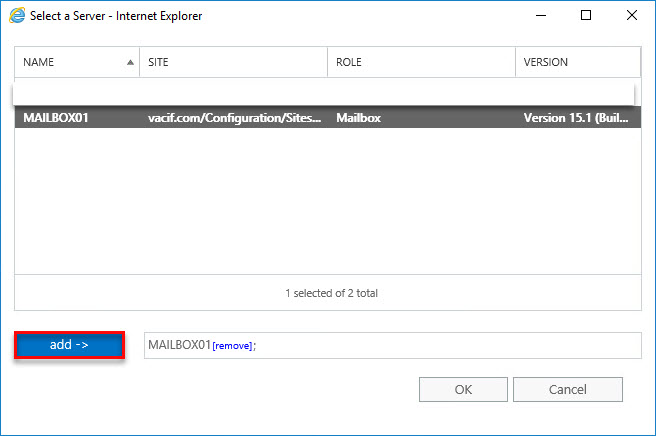 The Send Connector is created.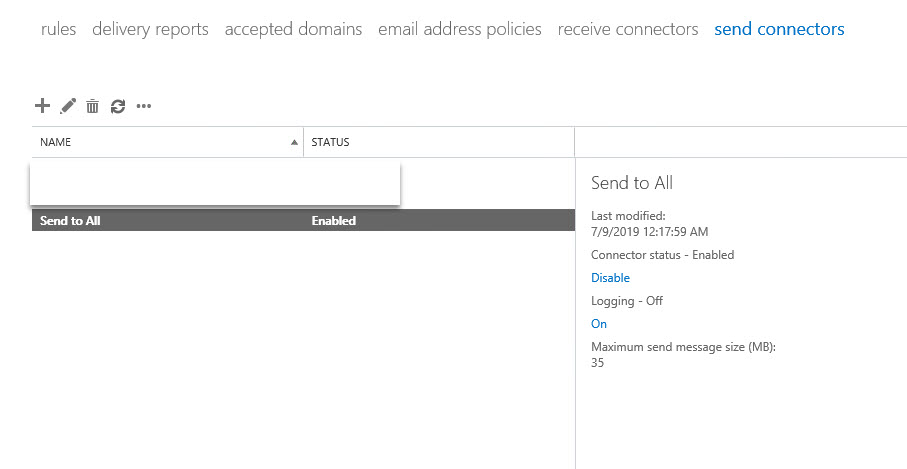 Edit Email Address Policy
Please note in the Email Adress Policy section. By default the system will retrieve the domain name – your username is the email address, you can re-specify the company's policy such as Email Adress is the name @domainname or you can use another domain name.
Click mail flow > email address policies > choose Default Policy > click icon pencil to edit.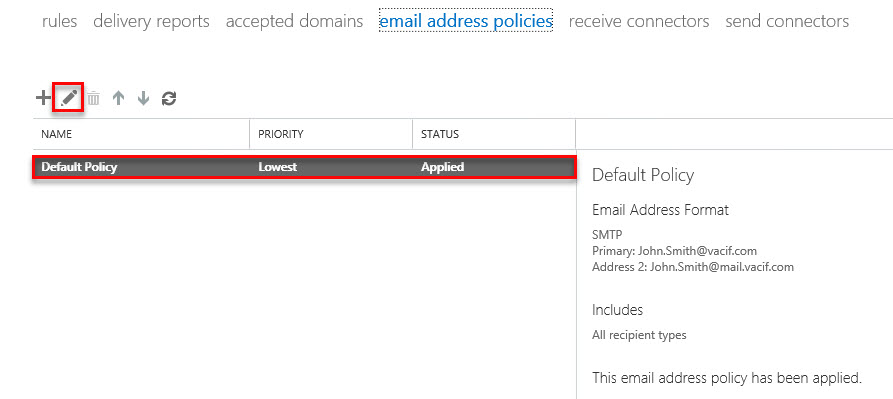 Tab Email Address Policies appear, go to email address format > choose Address Format that you want > click icon pencil to Edit.
We can choose email address format that we want or specific it in Enter a custom address type box.
In addition, we can use another domain by clicking Specify a custom domain name for the email address and enter domain name in box.
Click Save twice and click Apply > Yes to Apply.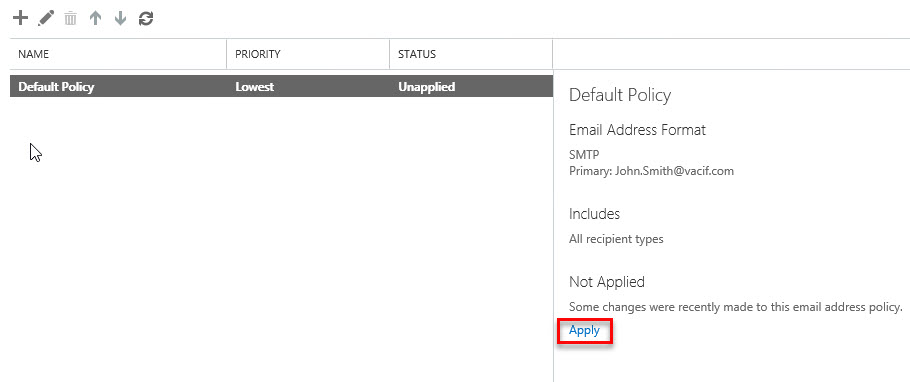 Create Database Mailbox
By default the system will create a Mailbox Database with random names, we need to plan the user to Databse by name to facilitate later management, the following operations
Go to Server > Datebase > icon "+" to create new database.
Tab Database appear, fill the paremeter as shown below.
Because we don't use default datebase so we don't mount it as shown below.
Choose Maibox Database > click icon "…" and choose Dismount.
Choose Mailbox Database > click icon pencil.
Mailbox Database appear, go to maintenance and check Don't mount this database at startup and then click Save.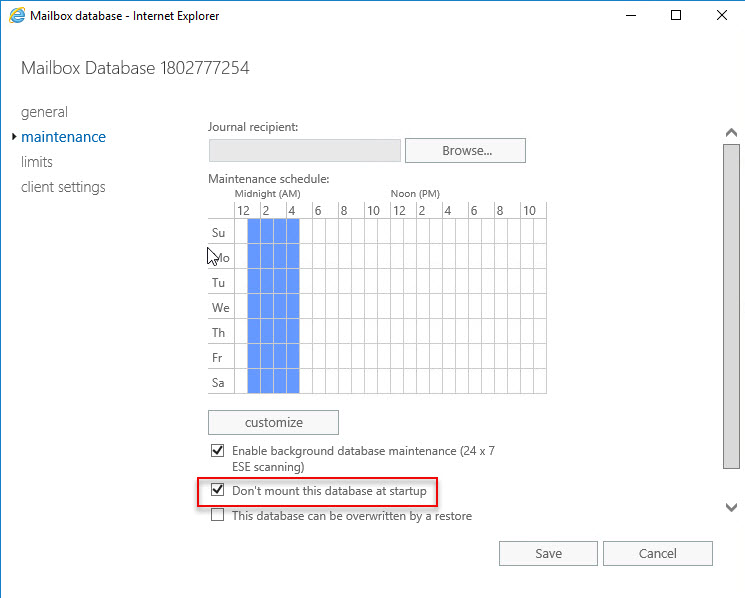 Please note that the default Database installed should only be Dismount, if you want to delete it completely, you need some actions to avoid affecting the system.
Create User
To create user go to Recipients > mailbox > click icon pencil > User mailbox.
Tab User Mailbox appear, enter Alias.
If we want to create user mailbox from user domain, we check Existing user > Browse and select user that you want.
If we want to create new user, we click new user and fill the nesscesary paremeters.
In this example, we create 2 users from database is Micheal Duong(micheal@vacif.com) and Vincent Ka (vincent@vacif.com).
Create Distributed Group
We create distributed group to contain all user.
To do this we go to Recipient > Group > click icon pencil > Distribution Group.
Tab New Distributed Group appear, fill in nesscesary parameters as shown below.
Send email to check
We log into 2 newly created email accounts to check.
Login on micheal user and send email to vincent.
Create new email by click New, click To and enter Vincent, choose it and click Save.
Enter in Subject and content , then click Send.
Do the same with your existing account.
Go to Inbox of 2 account and check email.