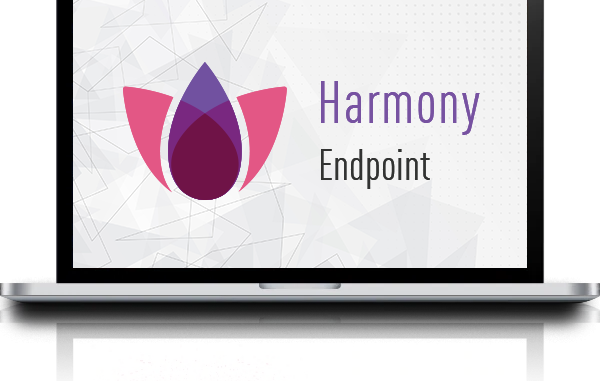 1 Overview
Harmony Endpoint is part of Checkpoint's comprehensive Harmony suite of protection solutions. Endpoint is an antivirus software that helps monitor and protect users' computers from the risk of network attacks. Here I will guide you how to create a Harmony Endpoint demo account.
2 Configuration Steps
Create a login account in Infinity Portal at this page:
Infinity Portal is a management page for Endpoint solution.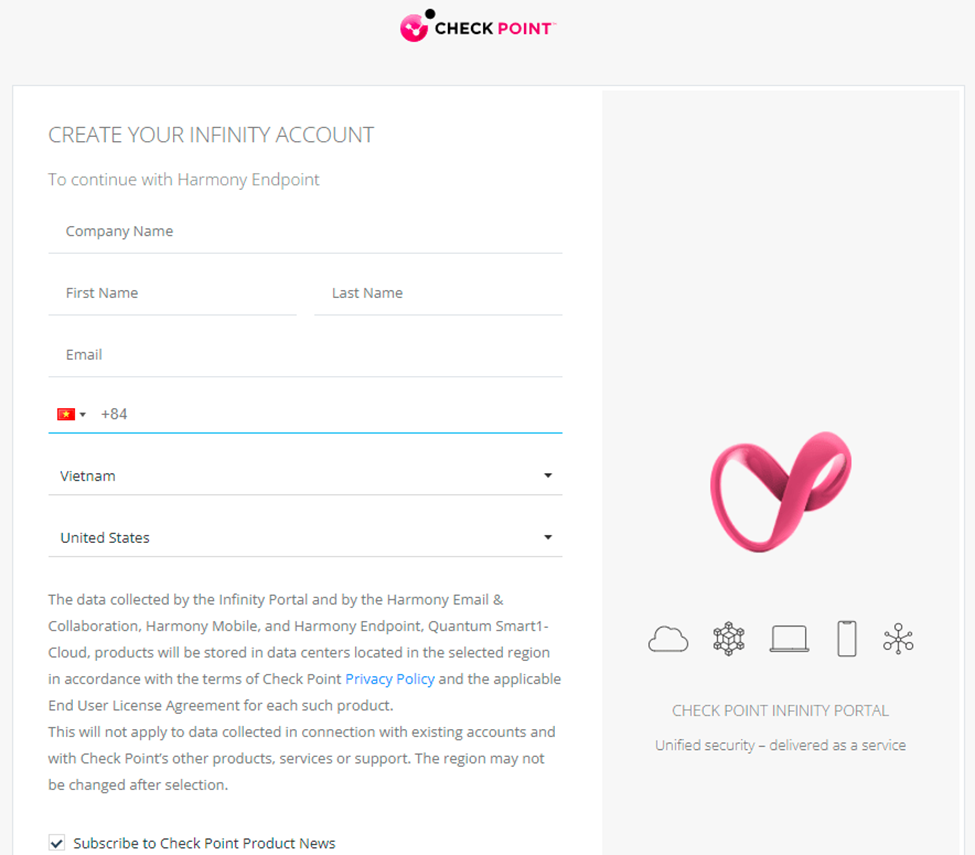 Form the required information. At the Select Data Residency option, select the Infinity Portal server which you want. Currently there are 2 demo server locations, United States and Ireland.
After finishing the configuration at Infinity Portal. Access the Portal by this url: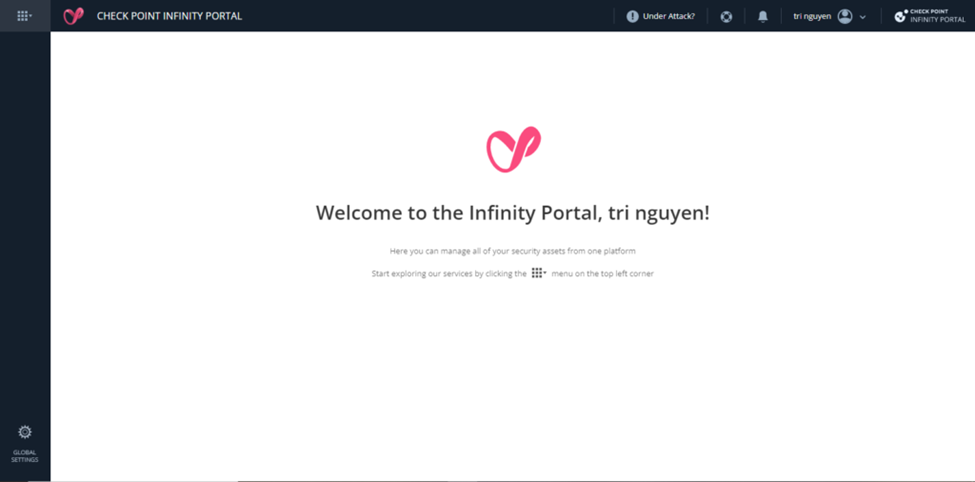 Click application at above and select Endpoint to enter Endpoint management page.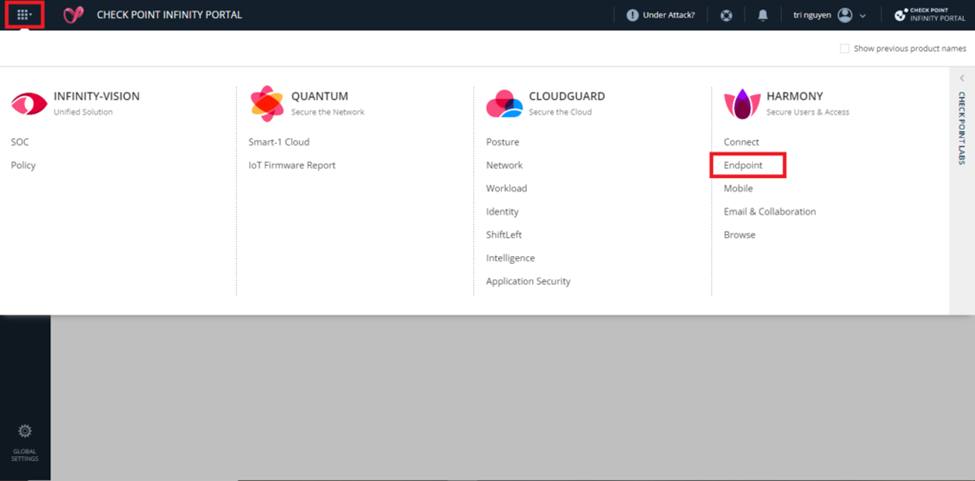 Click at Try now to create a demo.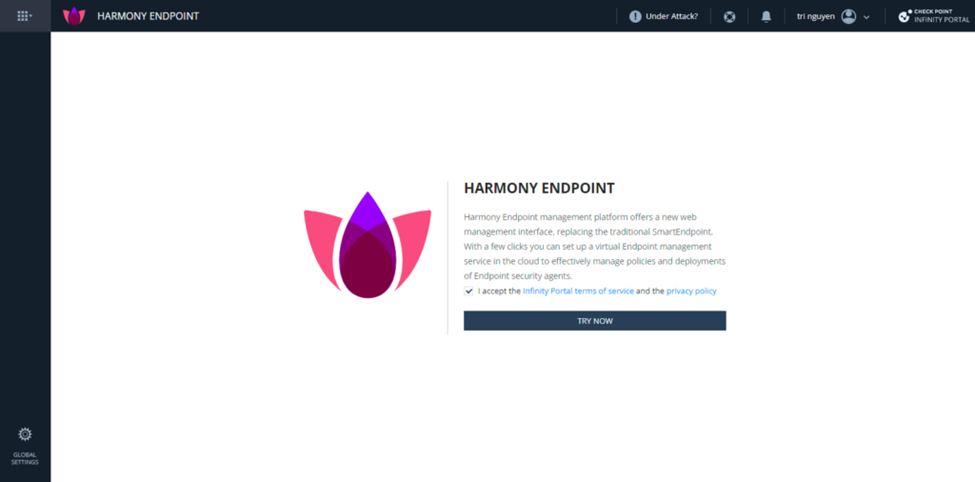 After the registration, select the Service Management section to enable the Endpoint service. Form service identifier and click Create.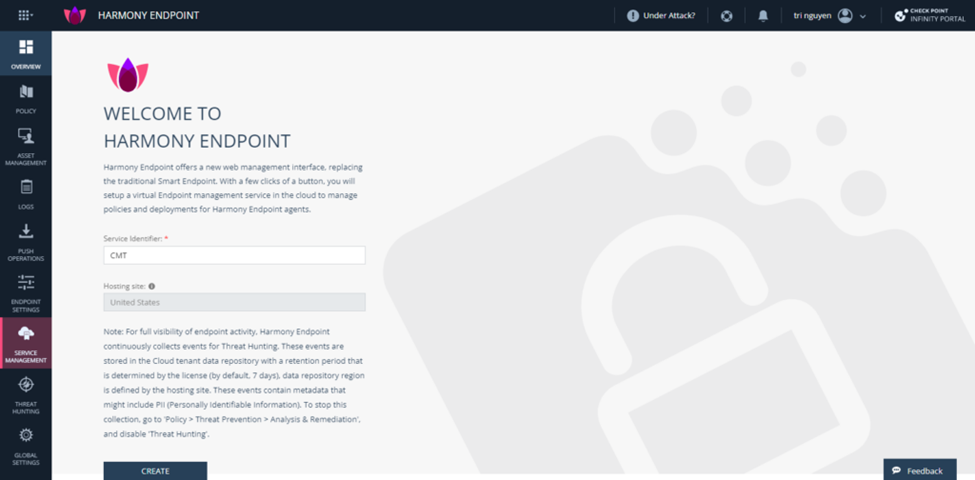 We wait a while. The service will be created and the information will be displayed here. You can resume or delete the service.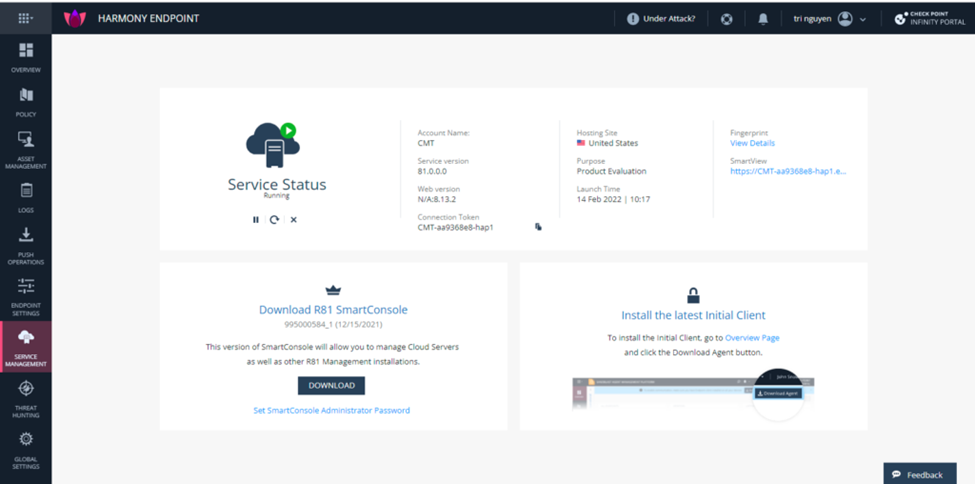 Select the Overview item, we will manage the overview information about our Portal Endpoint and can choose Download to download the Endpoint installation to the computer.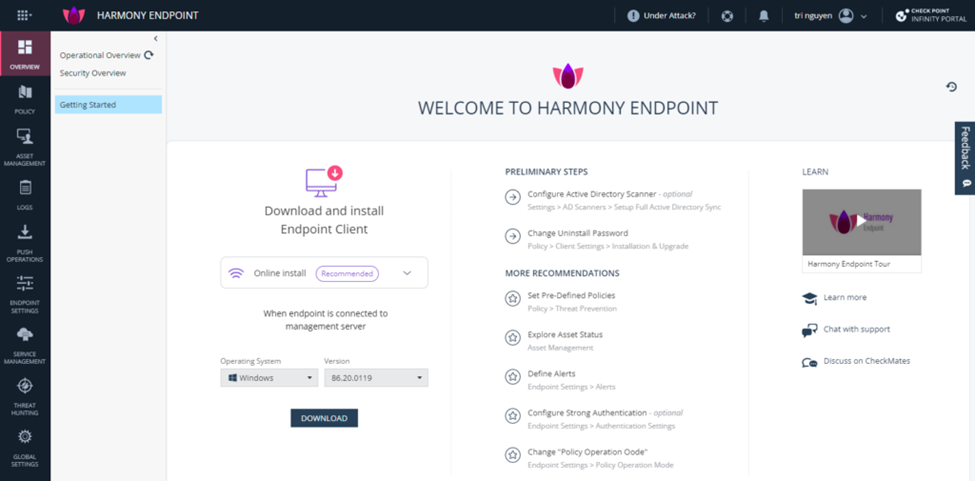 So we have created a Harmony Endpoint demo account. The account will be able to use the full features of Harmony Endpoint for a period of 30 days.