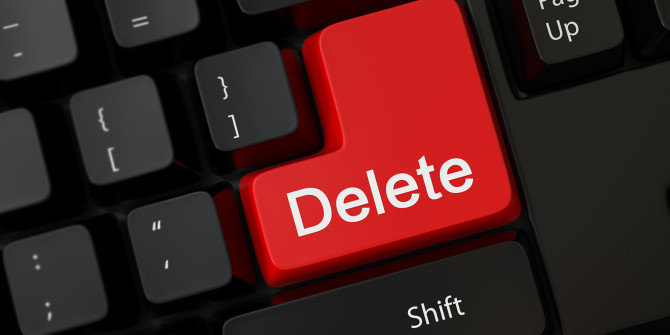 Overview
You are trying to delete stubborn files or folders but cannot delete it, you may see the error when deleting files or folders.
You need permission to perform this action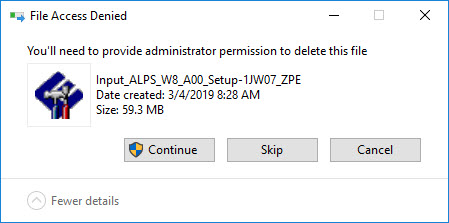 The following article will guide you how to delete stubborn files or folders by Unlocker Utility application.
Introduce about Unlocker Utility
Unlocker is one of the most useful cleaners ever to be created. Not only that is lightweight and it intergrates into Windows shell but it can also list and close programs that use a file that you want to delete. So whenever access to a file is denied, there has been a sharing violation or you cannot delete a file because it is used by another program or user, turn to this simple sofware that allows you to delete everything by right-clicking that particular file and choose to kill the process or to unlock the file and delete it in the same time.
There may be other similar programs out there, but this is the only one that also unloads DLL and index files without the need for a reboot. It runs on all Windows versions, including
Unlocker features and benefits:
Delete locked file with just 2 click.
Available from context menu.
Small size
Configuring
To delete stubborn files or folder, you need to download and install Unlocker Utility at here.
After install Unlocker Utility, open it from Start Menu.
Browse Files or Folder that you cannot delete and lick OK.
In this example, this file name is Input_ALPS_W8_A00_Setup-1JW07_ZPE.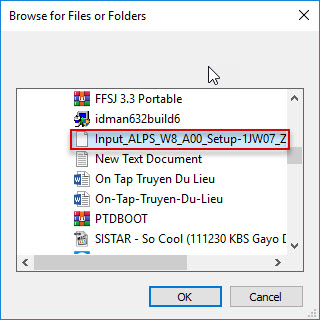 The Unlocker table appears, in No action you can choose action that you want.
In the example, we want to delete the file so we select Delete and click OK.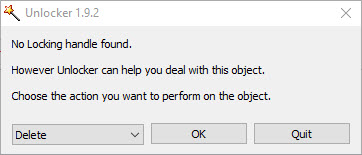 The file selected has been deleted.