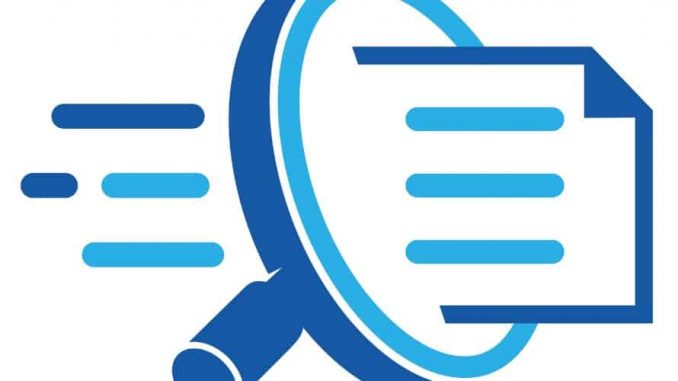 Windows 10 May update 2019 finally added the ability to search all files directly from the Start menu. However this feature is disabled by default. Here's how to turn it on to find files faster and easier.
One thing to note here is that by default when searching on the Start menu, Windows will only search the library and the desktop. The library includes folders like Documents, Pictures Music and Videos. If you leave the file elsewhere, the Start menu will not be able to find them.
For the Start menu to be more searchable, go to Settings> Search> Searching Windows or from the search box, click on the menu … in the top right corner of the frame and select Indexing Options. If you do not see this option, it means you have not installed the May 2019 update (version 1903).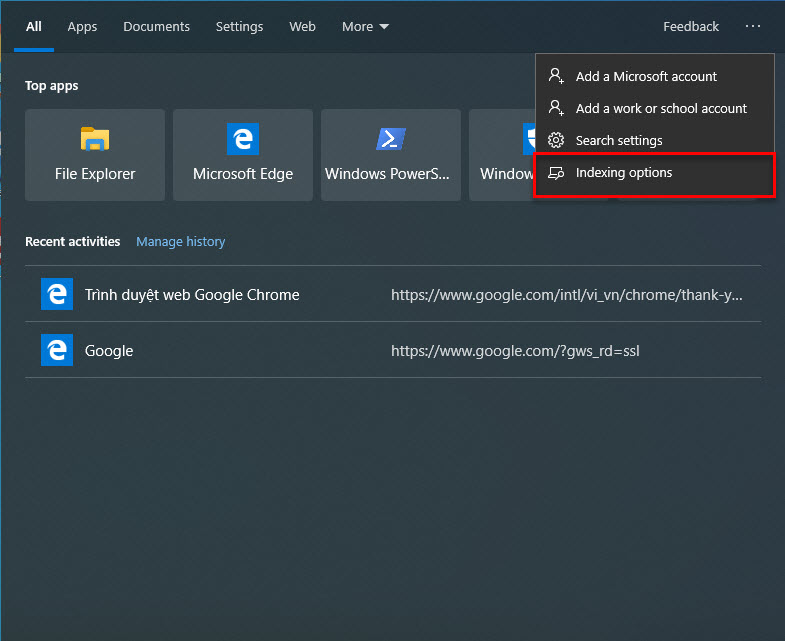 From here, you can control the Windows search indexer. This is the background process that creates a list of Windows files. When searching for a file, Windows will check the search index to find the right result on your computer. This will make the search process faster and see new files in the directory you choose to search.
To make Windows search everything on your computer, choose Enhanced. Microsoft warns this may lead to reduced battery life and CPU consumption because the indexer must see more files. After activating this option, you must connect to the power source to start the index. You can see the index status in Indexing Status. The Pending list is the number of items Windows needs to check before the index ends.
Let Windows search for more directories but not everything, click Customize search locations here. You can add other folders you want to search. For example, if the folder D: Files contains important documents, you can add it here.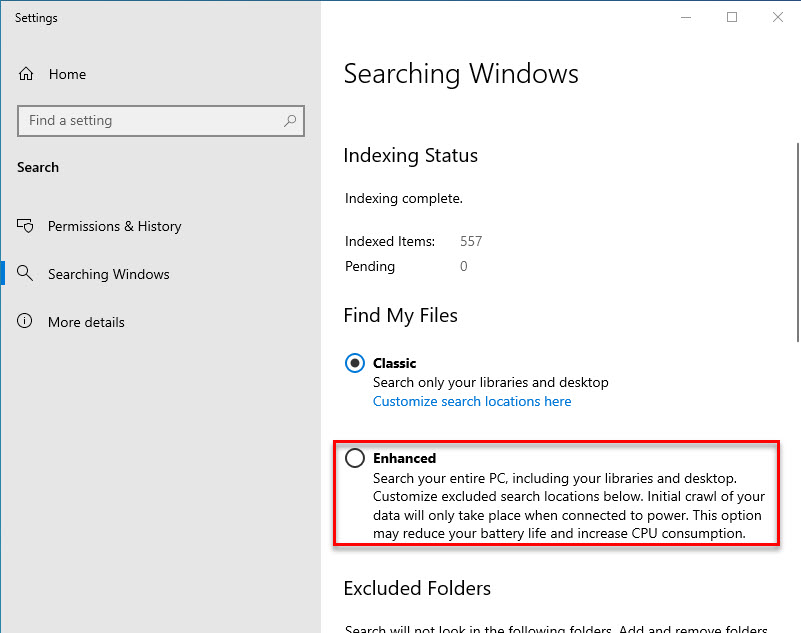 In addition, you can remove the directory for the Windows search index to ignore. If there are folders with multiple files that are constantly changing or those that are not important, you can add it to this exclusion folder list. This will save battery and CPU while cleaning search results.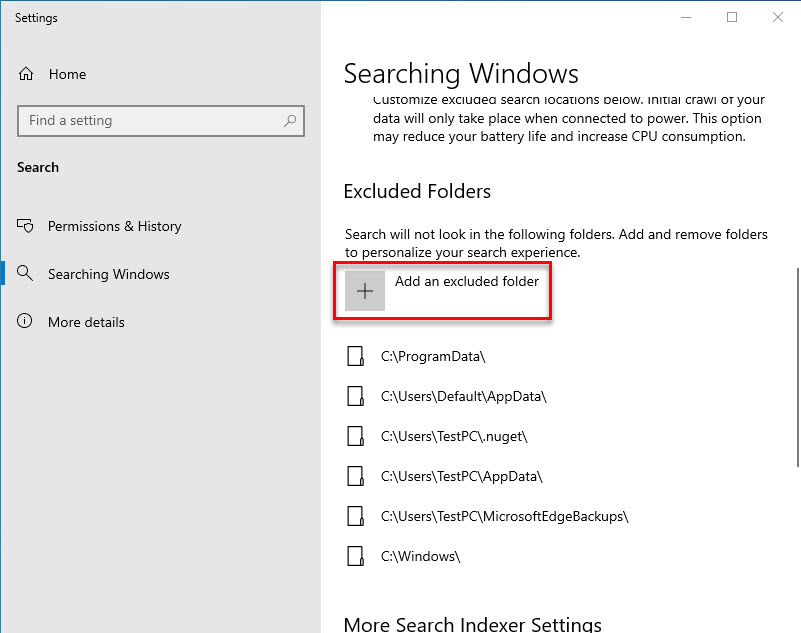 Prior to the May 2019 update, Windows 10's Start menu often skipped the search index for some strange reason. Even if you control the search indexing options from the Control Panel on an older version of Windows 10, it does not affect the current results in the Start menu. However, it will affect the results displayed when searching files in File Explorer.