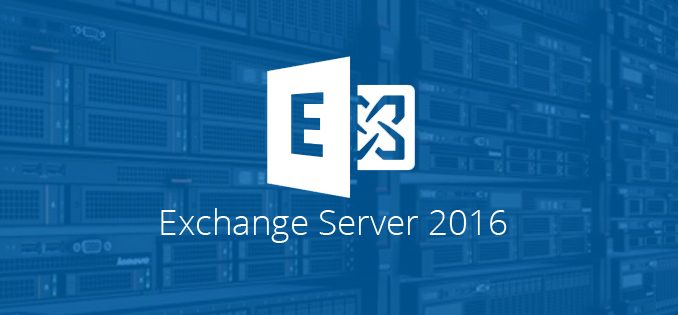 Overview
In the previous article, i showed you how to public MailServer out of internet.
In this article, i show you how to configure Outlook everywhere on Exchange Server 2016 to you can login user mailbox by Outlook application in local.
Diagram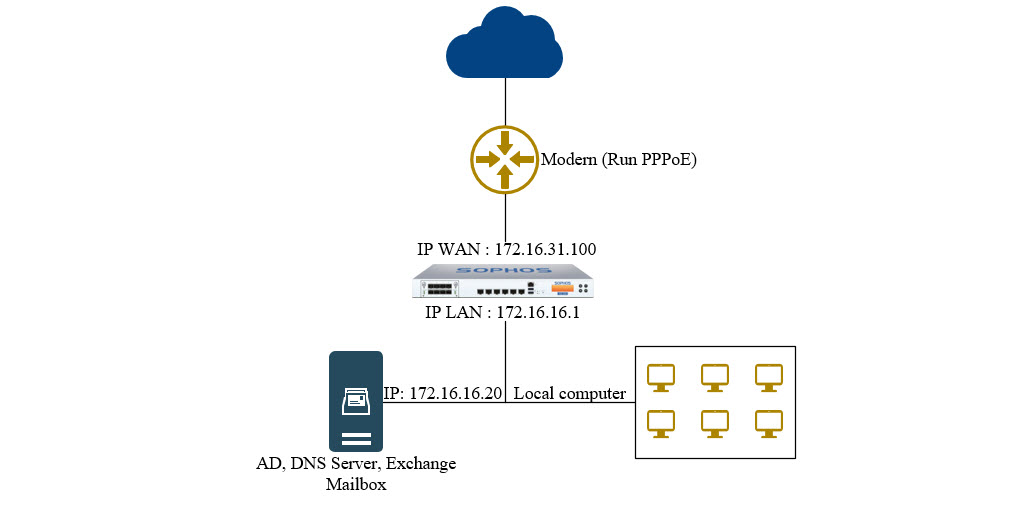 In diagram, we have 1 modern run PPPoE, 1 Sophos XG Firewall with IP WAN 172.16.31.100/24, IP LAN 172.16.16.1/24, 1 Server with IP 172.16.16.20 and local computer.
Server and local computer also in LAN area.
Configure Outlook Everywhere for local computer
First, we will login on Exchange Admin Center by Administartor account.
Next to press Alt + R, type services.msc and then press Enter.
Services windows appear, we need to ensure that IMAP4 and POP3 services are turned on.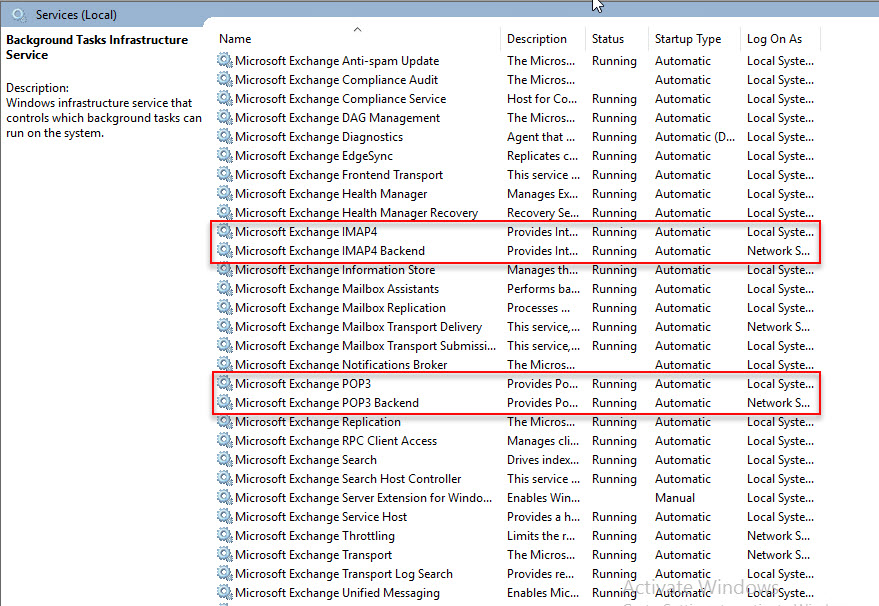 To check if IMAP 4 already works on Exchange, go to the Servers > edit Mail server we need to check.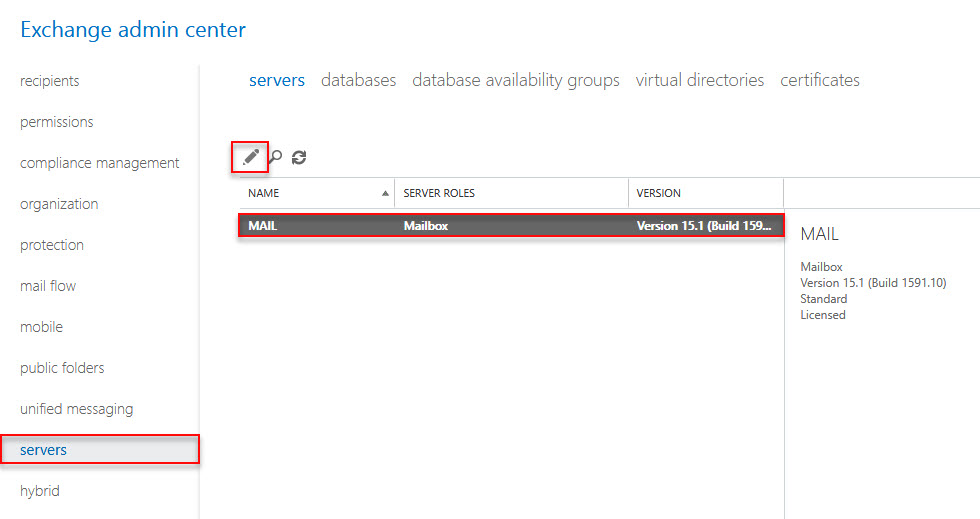 We will go down to the menu "IMAP4" that can see the status of IMAP4 service ready after we start service IMAP4 above.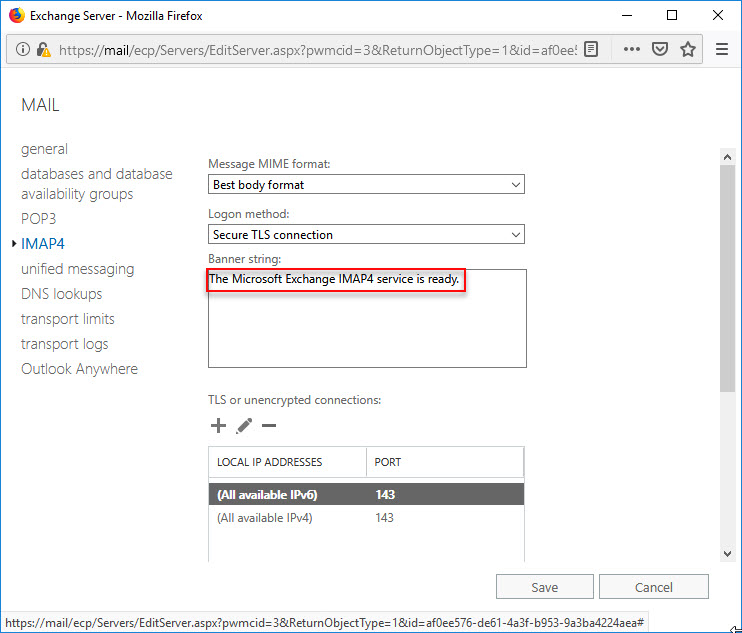 Do the same with POP3 Service.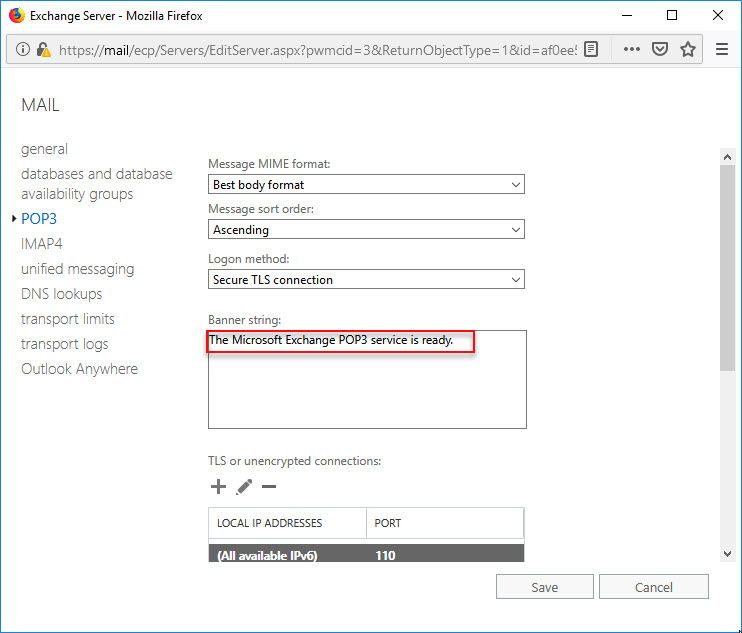 Next to open Outlook on local computer > Click File > Add Account > select Manual setup or additional server types > Next > select POP or IMAP > Next.
Add Account (POP or IMAP Account Setting) will appear, in here we login by Adam account that we created in previous article.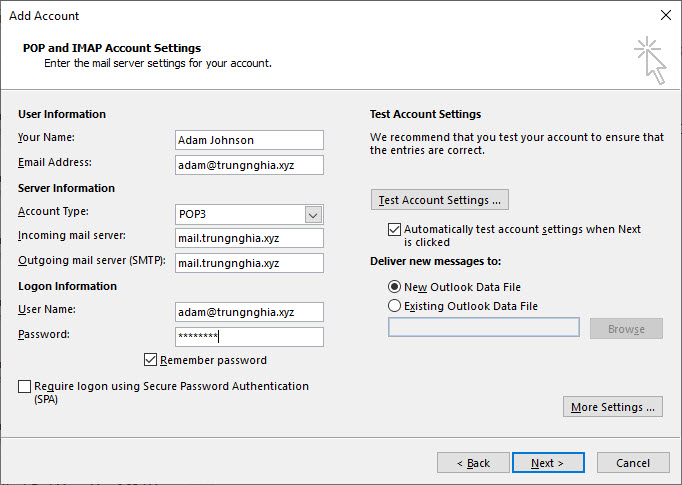 Next to click More Settings and install as follow.
In Outgoing Server tab, check My outgoing server (SMTP) requires authentication.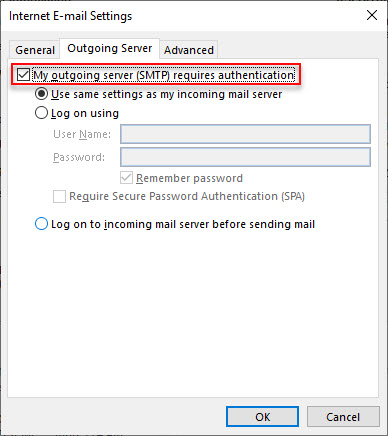 In Advanced tab, in Incoming Server check This server requires an encrypted connection (SSL).
In Outgoing server (SMTP): change 25 into 587, in Use the following type of encrypted connection select Auto from drop-down list.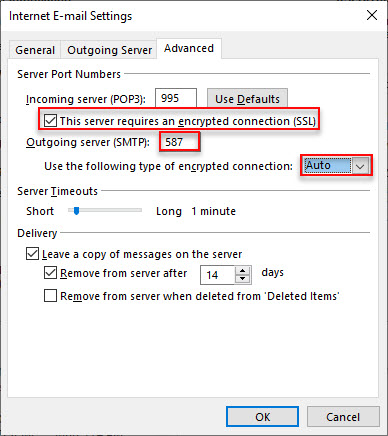 Click OK to finish.
Back to Add Account windows, click Next.
Test Account Settings windows will appear, notice that the connection to the server and the test email was successful.
Click Close and Finish.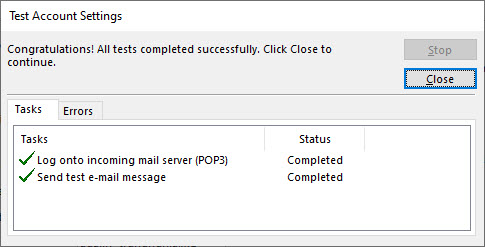 So we completely login user Adam Johnson by Outlook on local computer.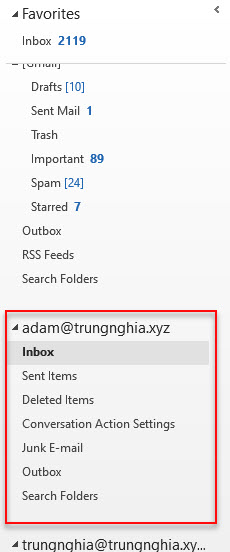 Finally, to sync all of email, click Send/ Receive > Send/ Receive All Folders, wait a few minutes all of email will be synced to Outlook.