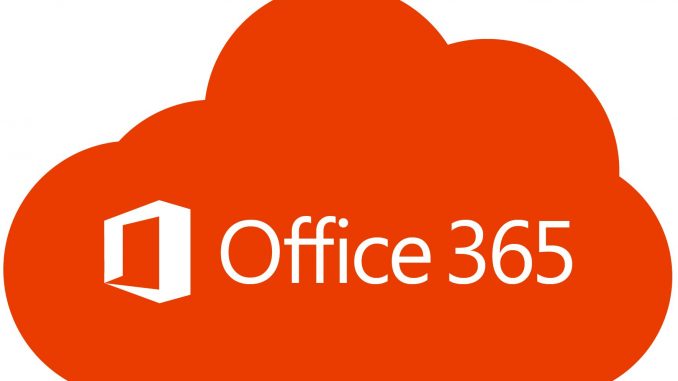 Office 365 (commercial cloud service) is comprised of programs: Microsoft Office, Exchange Online, SharePoint Online, … that can help users connect to any device in the world and exchange data with operative quickly. Office 365 system can support businesses with many different network applications such as Mozilla, Firefox, Opera, Google Chrome, Safari, ….
Microsoft Office 365 consists of 4 components:
Microsoft Office including all functions of Office Professional Plus (Word, Excel, PowerPoint, etc.) and Office Web App
Exchange Online provide e-mail service on cloud, calendar, contacts … all are accessible via the Internet with any smartphone or laptop mobile device
Office SharePoint Online allows you to collaborate with social networking features through the Internet
Lync Online provides instant messaging, online conferencing, audio and video conferencing and also via the Internet
Microsoft Office 365 provides 3 product packages with different prices:
Office 365 for Small Business: for small business
Office 365 for Enterprises: for medium and large enterprises
Office 365 for Education: for education
Some benefits for Office 365
SharePoint, Exchange and Lync all require physical servers. This servers will consume power, as well as require a cooler. By using Office 365, businesses will not have to spend money to invest in hardware and associated infrastructure, but still have the same tool, ensuring for office work
With the number of physical servers and infrastructure attached, businesses will have IT experts and other employees to maintain them. However, with Office 365, Microsoft will be responsible for keeping the server up to date, solving problems, upgrading hardware and software, along with some other maintenance. This is really valuable for small businesses if they do not have their own technology department, or even a private IT staff
Always available to users
One of biggest inadequacies of computer software is that it must be installed on the computer. Business computing is changing fast. People tend to perform a lot of tasks on smartphones and other platforms when leaving their offices. Office 365 is a cloud-based platform, giving users access wherever they connect to the Internet
Obviously, Google offers most, if not all, benefits such as cost savings, maintenance, availability, and cost to the user. What Google cannot compete with Microsoft is that providing a platform with a similar interface to the user platform has become so familiar as Microsoft's
For organizations that rely solely on Google Apps, this is not a big deal. However, when working with partners, customers, suppliers and outside businesses, the value of Google Apps will shift to how well it simulates with Microsoft Office. So why not just use Microsoft Office?
Synchronize Microsoft Outlook continuously, immediately and completely
Set up your email account on multiple devices and synchronize Outlook between devices automatically. Your email, no matter if accessed via Web App or desktop application on any of your devices, will look exactly the same as you left it last working. Sync not only email, but read / unread status as well. Calendar, contacts, tasks, categories, groups, folders, etc. – everything will be synchronized and easily accessible via desktop application or Outlook online
Works online or offline. Access email, calendar and contacts from anywhere
Access the full web of emails and documents stored in the cloud with your Office Web Apps. All you need is the Internet and a browser. Be able to access all the information you need no matter if you are working, at home or on the run. Do not limit yourself by spending more than all the time at your desk with Microsoft Office online
Support for mobile devices
Set up Office 365 on your smartphone or tablet and access your email, documents and other Office 365 services no matter where you are. You don't have to sit at your computer all the time to be able to solve problems, edit documents or attend an online meeting
Share files and collaborate easily with colleagues
Share files and folders with your colleagues and colleagues. Publish your files or folders and make them accessible to your team, allowing them to edit and comment on documents to avoid sending back and forth. Create private and public websites
Instant messaging and online conferencing. Communication group
Chat, have voice calls or video conferencing with your colleagues. Invite people to attend online meetings directly from Outlook. Planning is made simple with the integration of free / busy information. Join the conversation with one click from Outlook