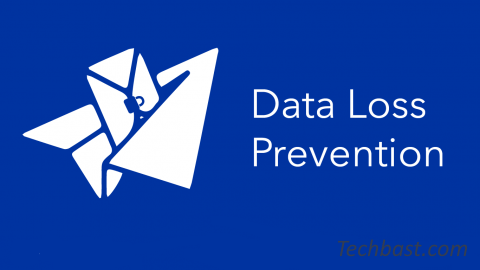 Overview
In this article we explain how to create a Data Protection policy and custom CCL groups for Email on the Sophos XG Firewall.
How to configure Data Protection
The Data Protection feature applies only to outbound emails.
Navigate to Email > Policies & Exceptions.
Create new or edit old SMTP policy.
Fill out details as shown below: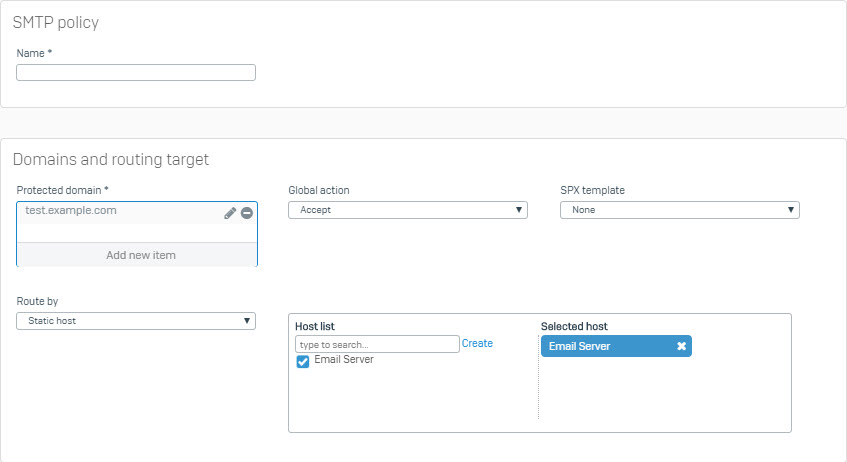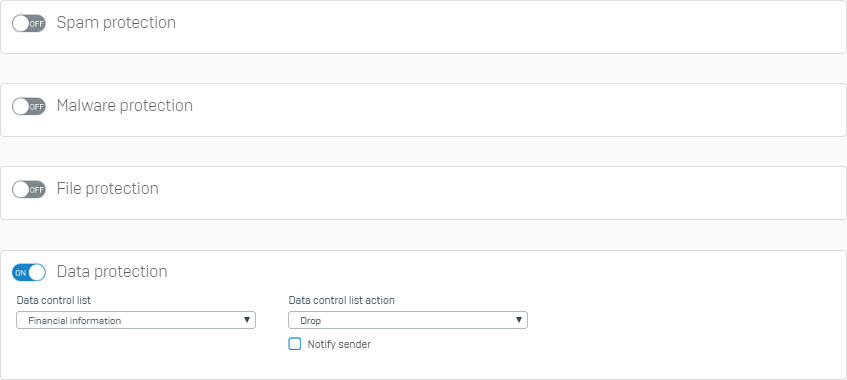 Name: Friendly Name
Protected Domain: Create entry for your email domain
Global Action: Accept
SPX Template: None
Route By: MX record or Static Host (Also select the host from the checkbox).
Enable the Data Protection option by clicking the toggle to the On position.
Select the Data Control List and Data Control List Action.
Note: Administrators may choose to allow the traffic through by selecting Accept and only check Notify Sender so that a record of the transaction is recorded.
Click on Save.
How to create a custom Data Control List
Navigate to Email > Data Control List.
Click on Add.
From this menu select as many different CCL groups or subgroups as needed, filtering by Type or Region.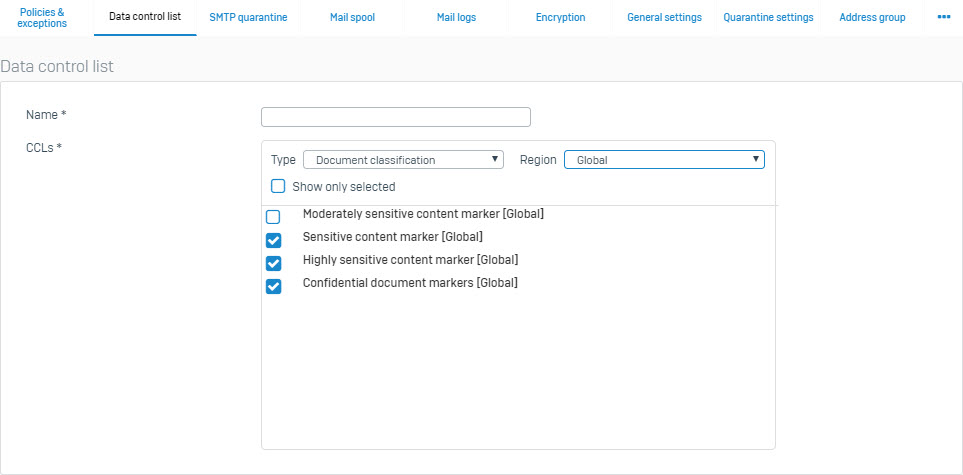 Click on Save.
The new custom group can now be used in an Email Policy.