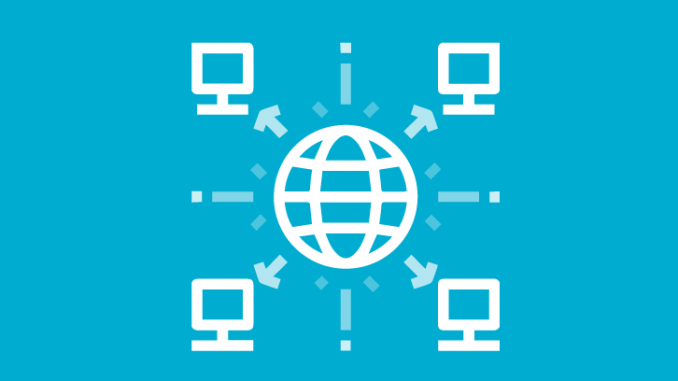 Overview
In version 18, Sophos will release a very cinvenient feature called Sophos Central Management & Reporting. With this feature, user can manage and see log viewer of Sophos XG by Sophos Central.
So this article will guide how to configure Sophos Central Management & Reporting feature.
Configuring
To config this feature we have to connect Sophos XG device with Sophos Central.
Firstly, we login on Sophos XG' GUI.
Go to PROTECT > Central synchronization > click Register.

After that we will fill in Sophos Central's email and password in box and then click Register.
If we don't have Sophos Central account, click Create Sophos Central account to create new account.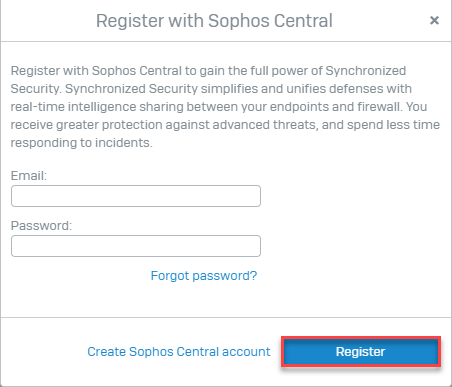 After registration, the interface will display as the following image.
In Sophos Central services, we will turn it.

Firewall Management and Reporting from Sophos Central board will appeard, mark on Use Sophos Central Reporting and Sophos Central Management.
Click Apply to apply.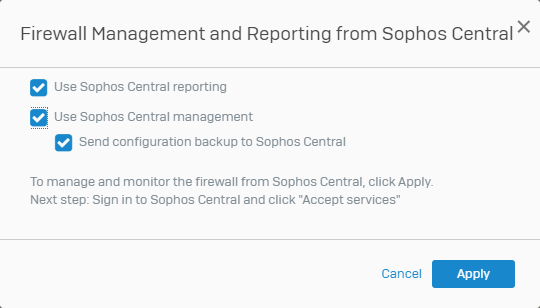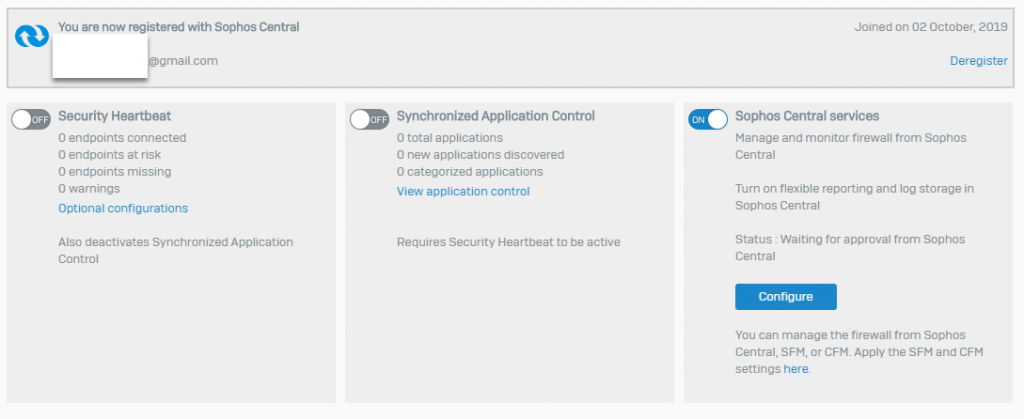 Next we will login Sophos Central by admin account.
Go to PRODUCTS > Firewall Management > Firewalls.
We will see the information of Sophos XG device.
Click Accept services to allow Sophos XG device sent services to Sophos Central.

To access Sophos XG device' GUI, click on Serial or Name below FW Name, IP and wait a few second to access.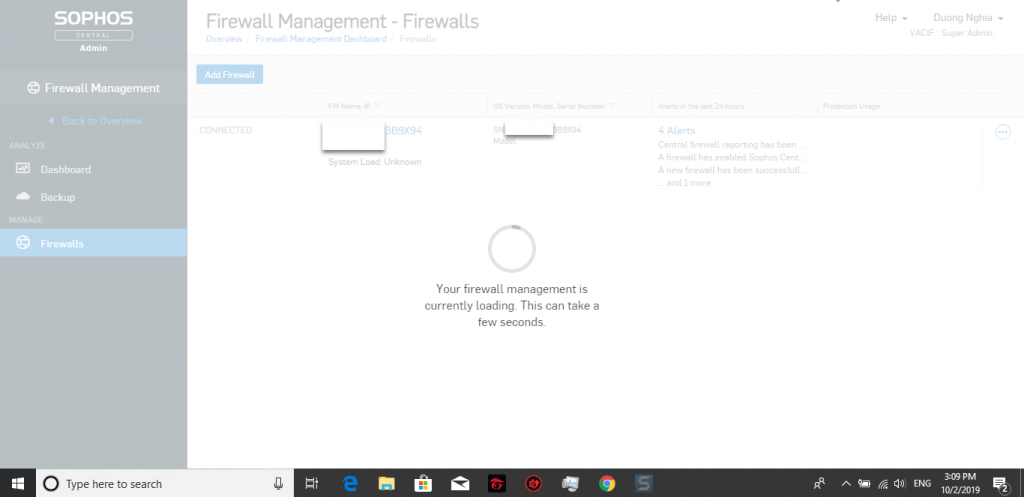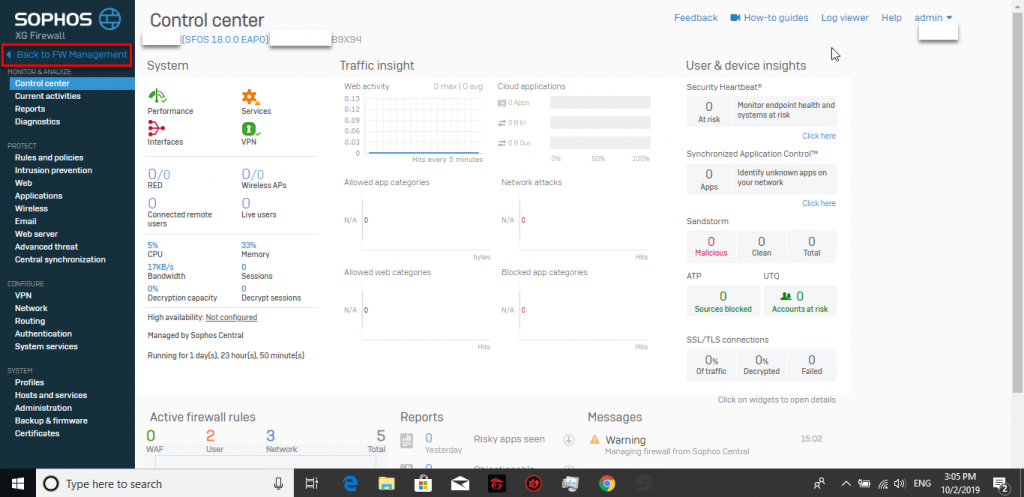 Now we can configure everything the same as on the GUI.
To back Firewall Management on Sophos Central, click Back to FW Management.