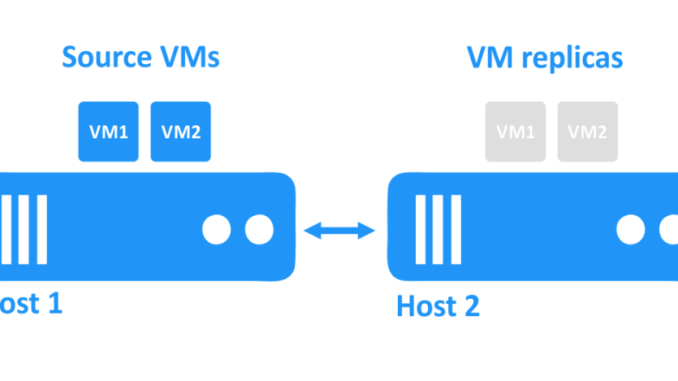 1.Overview
Replication VM is the process of creating an exact copy (replica) of a virtual machine and then maintaining the copy in sync with the original machine. By cloning a critical virtual machine, you will always have a copy of it available. VM Replication configuration is only available in VMware Esxi virtualized environments.
2. Network Diagram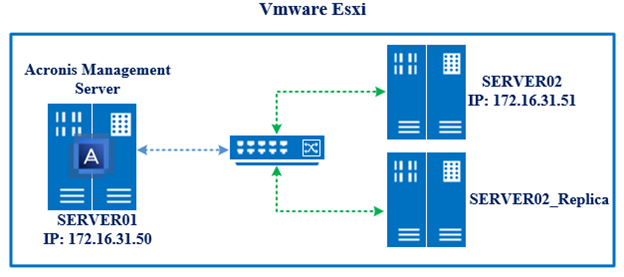 Server01 will be installed as Acronis Management Server, Server02 will be installed Acronis Agent, both servers are virtualized in VMware Esxi environment.
Scenario: We will configure Server02 with Replication feature to create a SERVER02_Replica virtual machine that synchronizes data at a preset time with Server02 and can be turned on for alternative use when Server02 crashes and fails.
3. Instruction
Step 1: Configure Replication SERVER02.
Log in to Acronis Management Server on Server01 browser like: https://172.16.31.50:9877.
Go to Device > Server02 > Replication.
Rename New replication Plan to the name of the plan you want. Ex: SERVER02_REP.
In the Target Machine section, click Select machine or create new.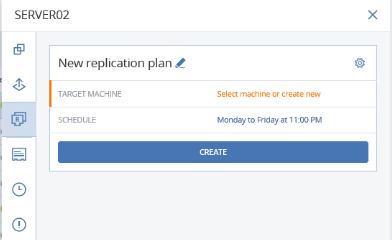 In Select Target Machine:
Click on New Replica
Select the host for new replica, select ip host Vmware Esxi.
Replica Name: Change the name if you want. Click OK.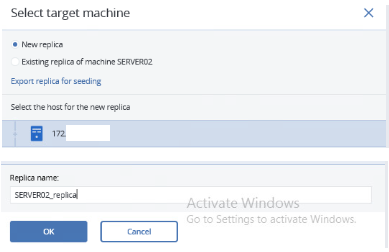 In the Schedule section: You set the replica time
Ex: Daily + Run every day + Start time: 12:00AM.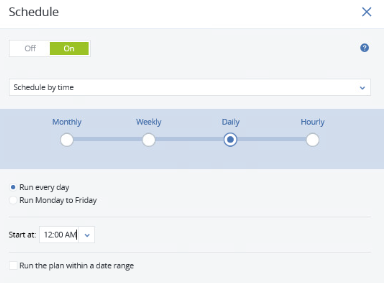 After the configuration is complete, click Create.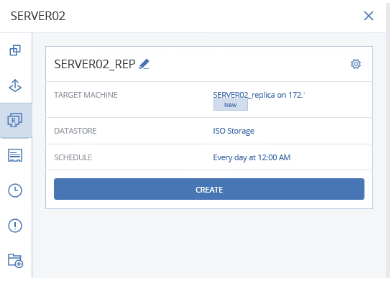 Next, click Run Now.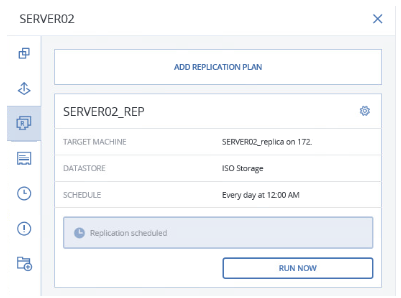 You click on the clock icon on the left to see the replica process.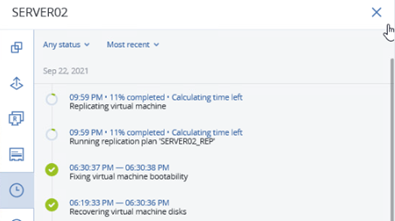 The replication is complete.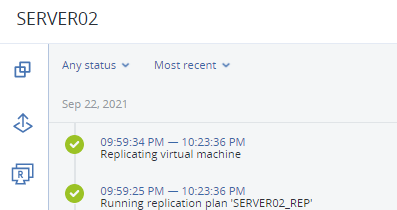 Step 2: Check Result
Check on VMware Esxi host and see that Server02_Replica virtual machine is created.
Power on Server02_Replica and check with Server02. Server02_Replica all have the same folders as Server02. We will create a New FD folder on Server02, then Power Off Server02_Replica.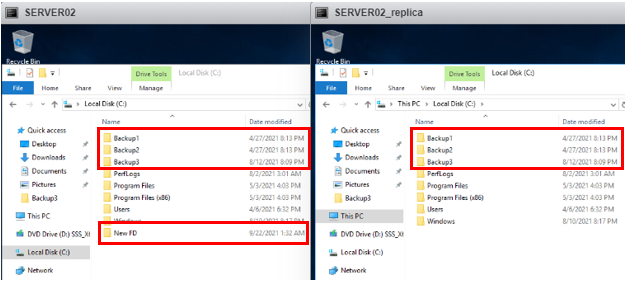 According to the Schedule configured in the step above 12:00AM started to run replication and succeeded.

Go to Device > Server02_Replica > Test Replica.
In the real case, you need to replace Server02 with Server02_Replica, choose Replica actions. Test replica is just testing replication between Server02 and Server02_replica.

Click Start testing.
Select Do not connect to not connect to the network for Server02_Replica. Click Start.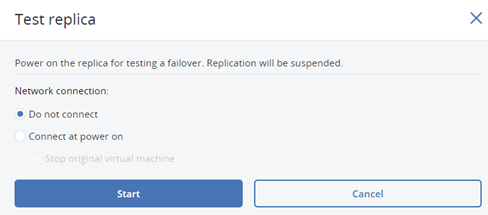 Server02_Replica will automatically be Powered on. Switch to the Dashboard of the VMware Esxi host to check.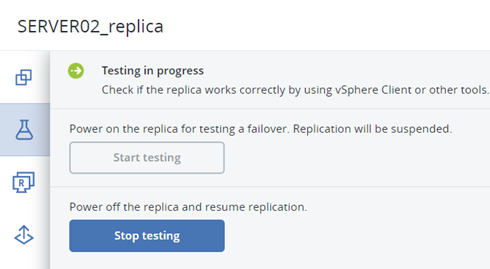 Check that Server02_Replica already has a previously created New FD folder on Server02.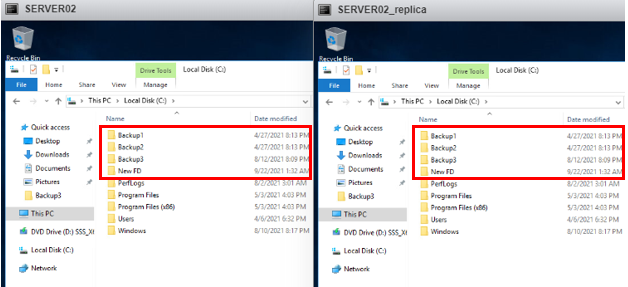 After confirming successful replication, click Stop Testing. Server02_Replica automatically Power Off.