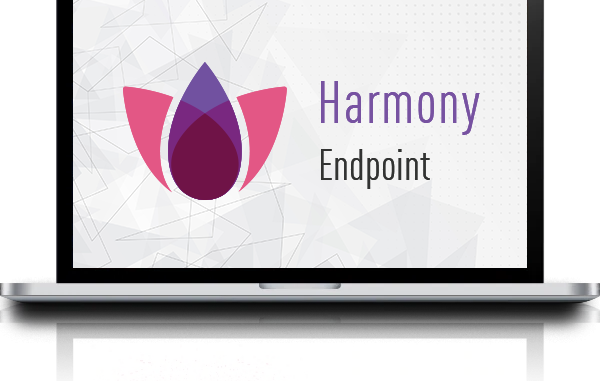 1 Overview
If your organization uses Microsoft Active Directory, you can add users, groups, ou, and computers from the AD environment to the Harmony endpoint. You just need to select 1 AD Scanner in your endpoints and AD Scanner will scan the entire Directory tree and then sync the information to Harmony Service. Harmony supports multiple AD Scanners in an AD domain and multiple domains in a Service.
To use the feature on users at AD Scanner, you need to have full read permission to the following objects: AD root, Child container and objects, Deleted objects container.
AD Scanner cannot scan group with type Distribution
2 The diagram
We choose the Domain Controller machine as the AD Scanner and get the user administrator to scan the Directory. AD Scanner will update the Directory tree and send it to Harmony Service.
3 Implementation steps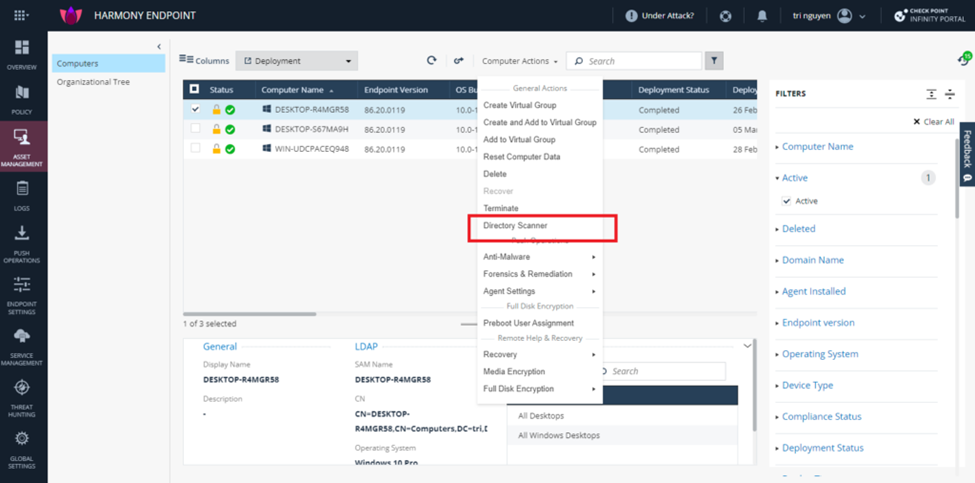 Go to Asset Management > Computer > Computer Actions > Directory Scanner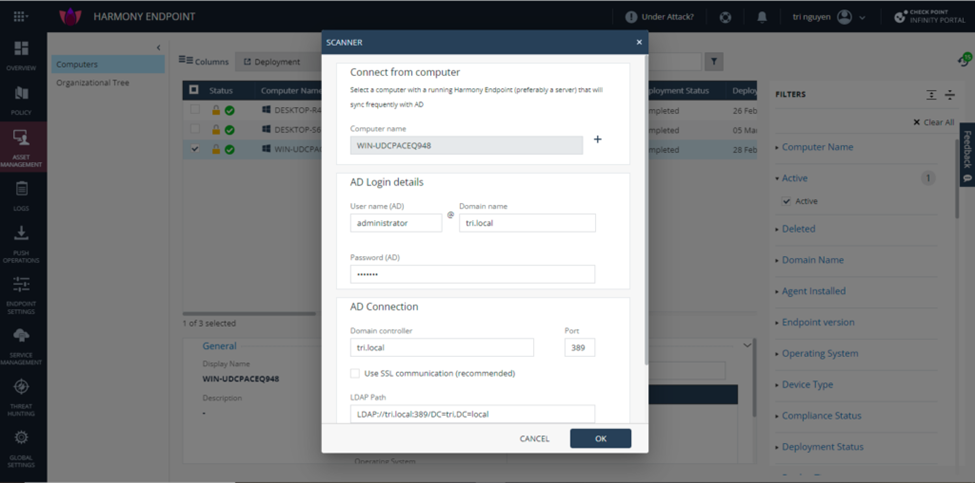 Fill in the information about the computer as the AD Scanner, the login information and select the sync time. then click OK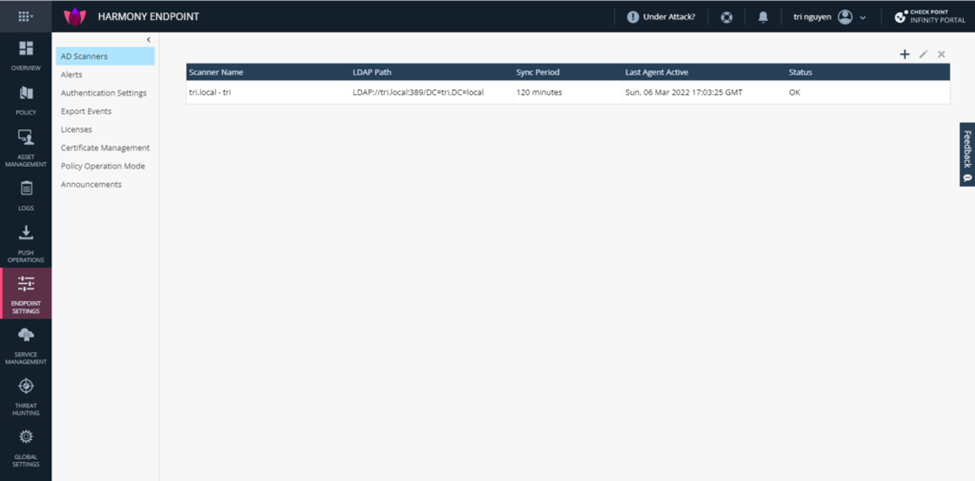 The scan will take place. To review the information, go to Endpoint Settings > AD Scanner to view the information.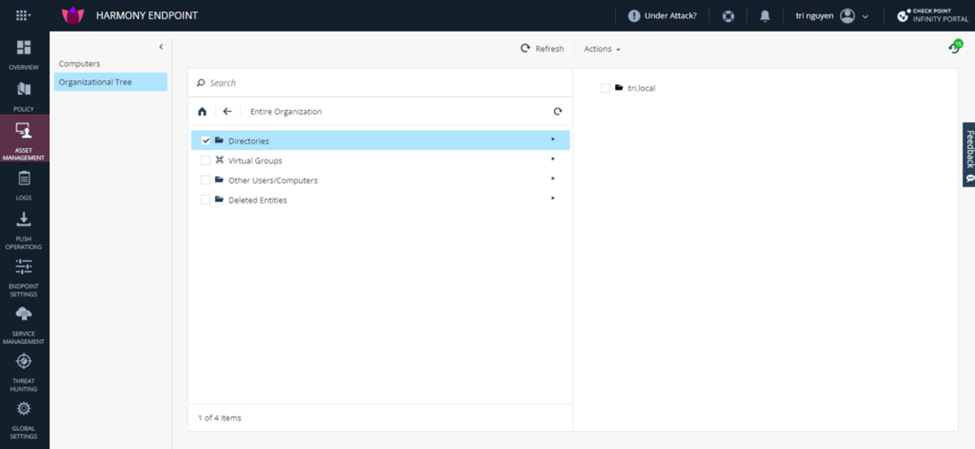 To view the synchronized Directory, go to Asset Management > Organizational Tree > Directories. Directory information will appear here.
So we have obtained information about Directory, wish you success.