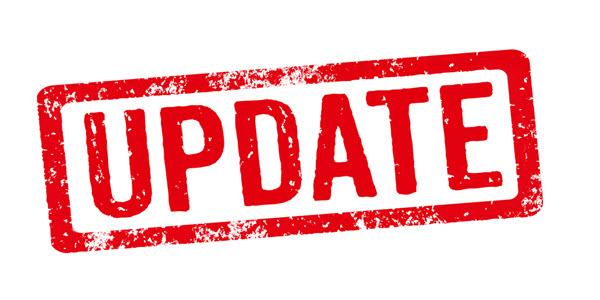 Overview
This tutorial will guide to config feature Update Management on Sophos Central.
Guide to configuring Update Management.
Login to Sophos Central Admin by Account Sophos Central, Please enter your ID and Password Owned.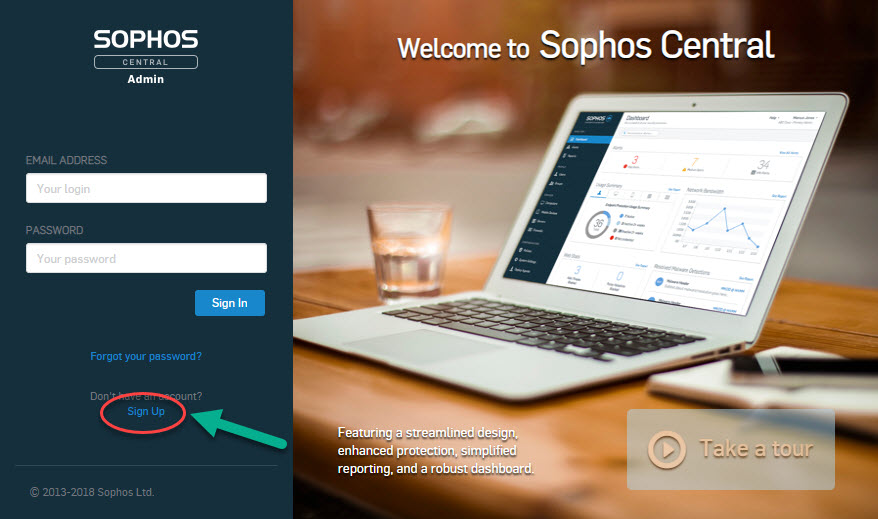 Continue to click Server Protection -> Policies.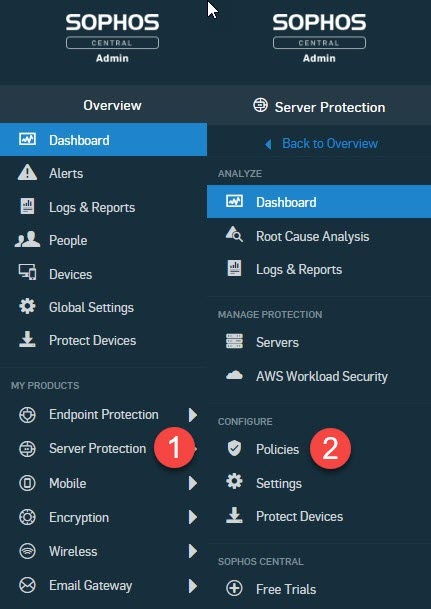 Click Add to create policies and select Update Management -> click Continue.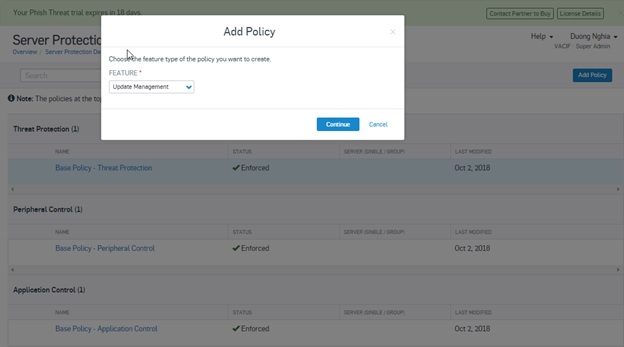 Enter information in the cells.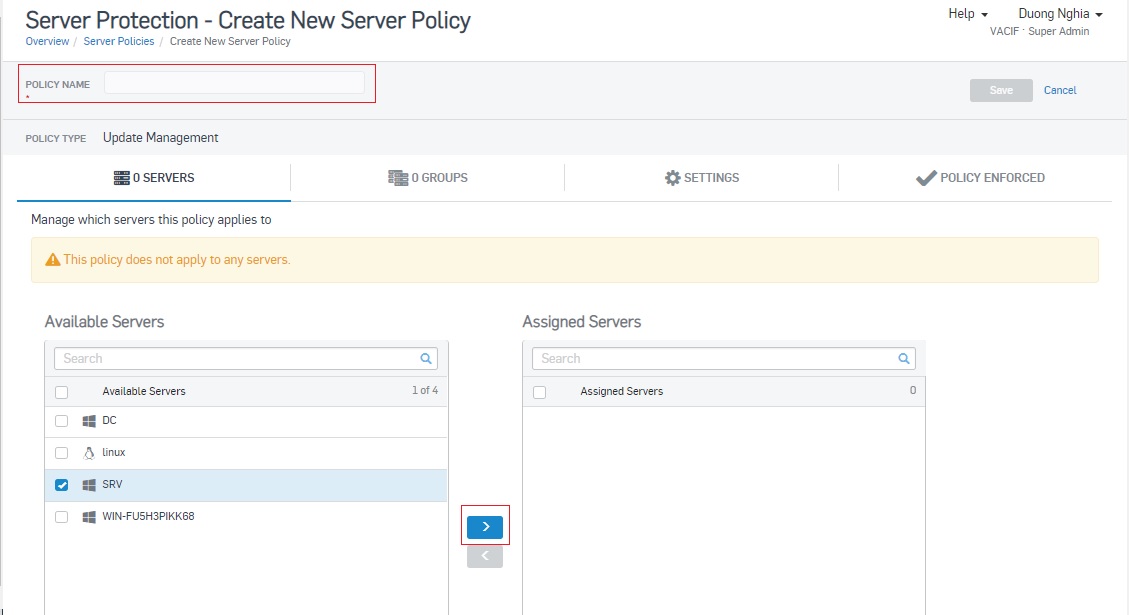 Click Setting, stick feature Schdule updates for the time you prefer to set up schedule updates, in Update Cache can select Don't use update caches to don't update caches and click Save to Finish.