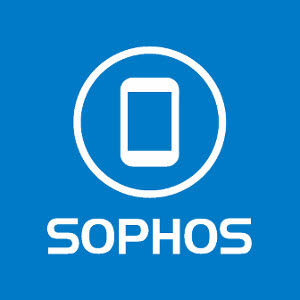 Sophos Mobile Control is a mobile device management solution for smartphones and tablets. It
allows configuration and software distribution as well as security settings and many other device
management operations on mobile devices. The Sophos Mobile Control system consists of a
server and a client component which communicate through data connections.
Sophos Mobile Control secures corporate data on your mobile device and ensures that your
device is compliant with the corporate policy that applies in your company.
With the Sophos Mobile Control Self Service Portal you can register your mobile device with
Sophos Mobile Control. In addition, you can remotely locate, lock or wipe your device and reset
your password/passcode without having to contact the helpdesk
Guide to enrolling a Android device by Sophos Central
Login to Sophos Central by Admin account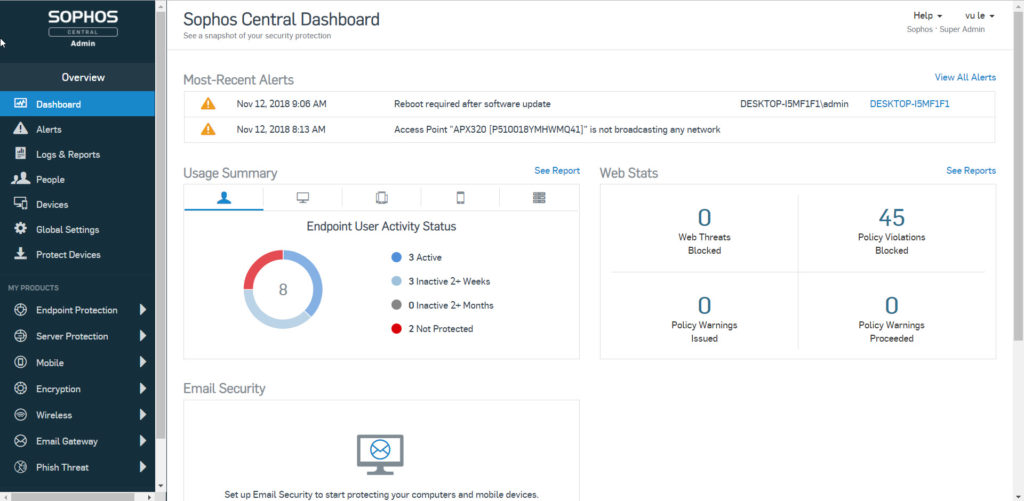 Mobile -> Click Add Device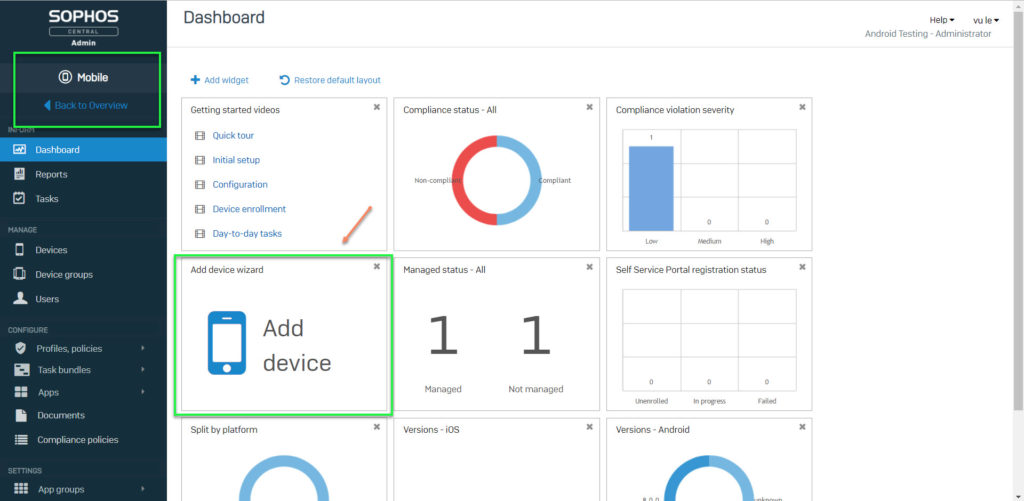 Choose Skip user  assignment -> Click Next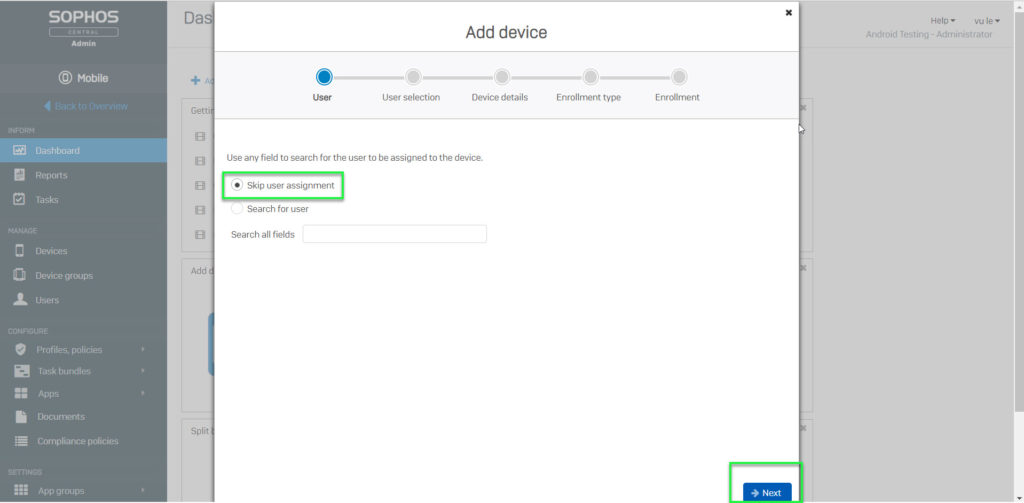 Fill out all informations
*In Platform: Choose device type
*In Name: Enter your name's device
*In Email address: Enter your email
*In Ower: Choose Personal or Corporate
-> Click Next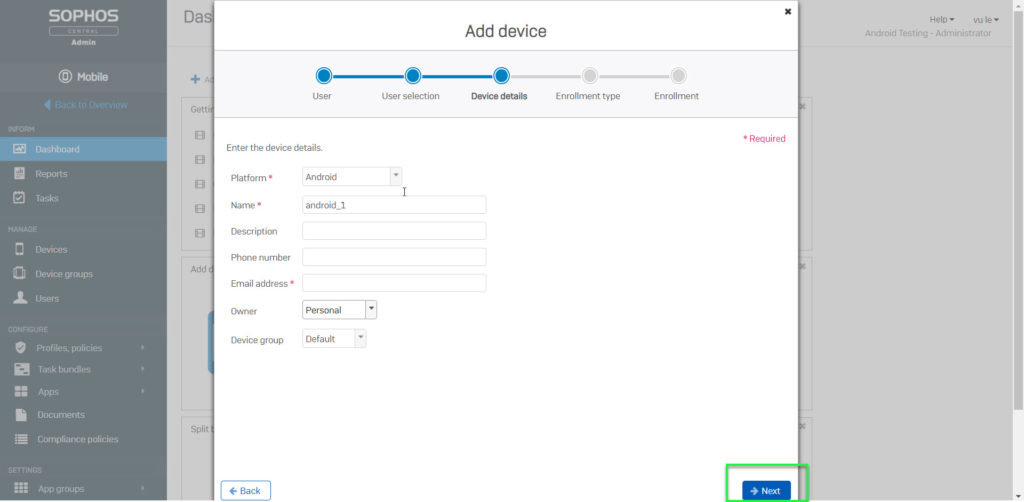 Choose Enroll device if you do not have a task bundle or choose Enroll Sophos container if you had a task bundle -> Click Next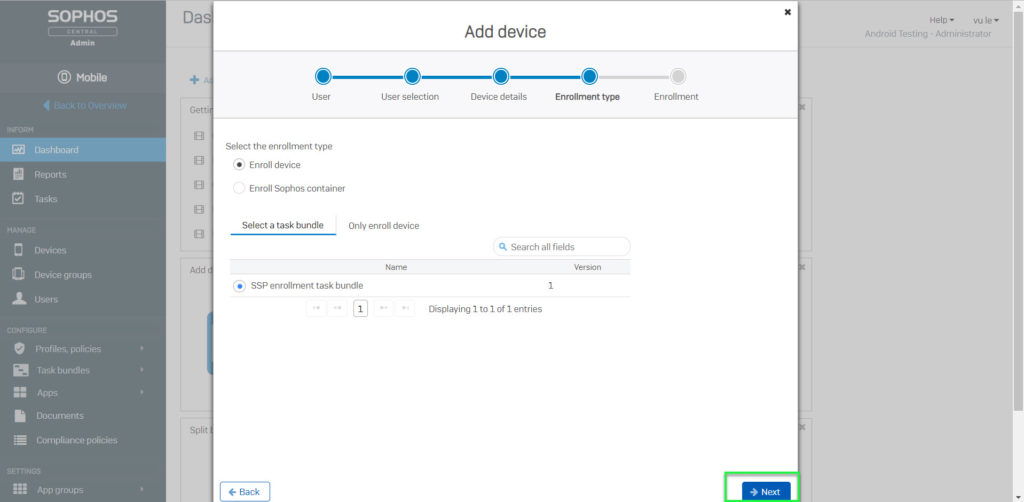 Finally, Sophos Mobile Control will create a QR code for you enroll device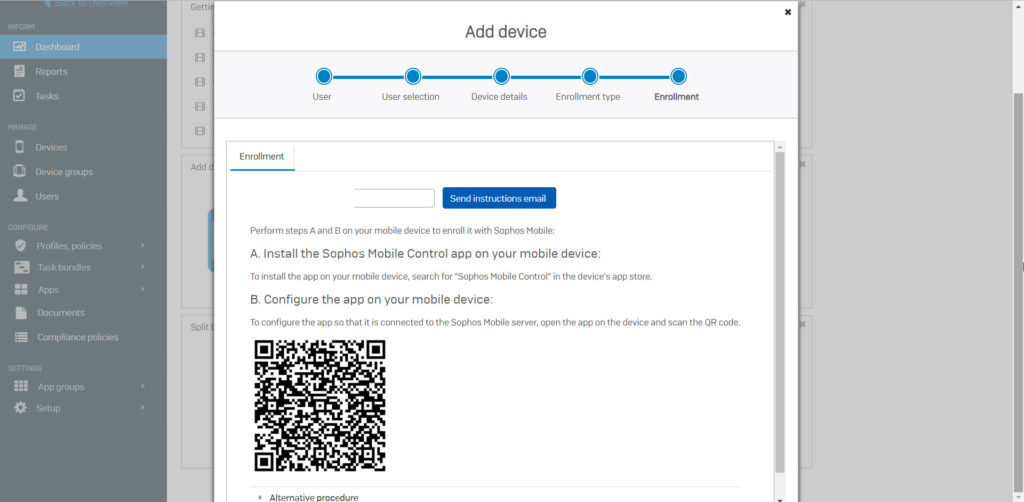 On your device, install Sophos Mobile Control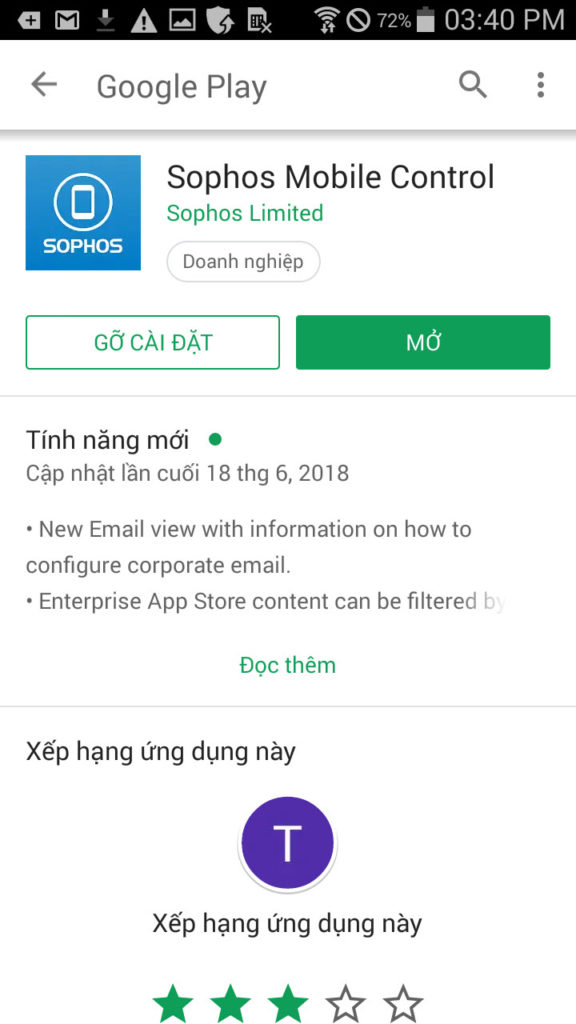 Scan QR code on Sophos Central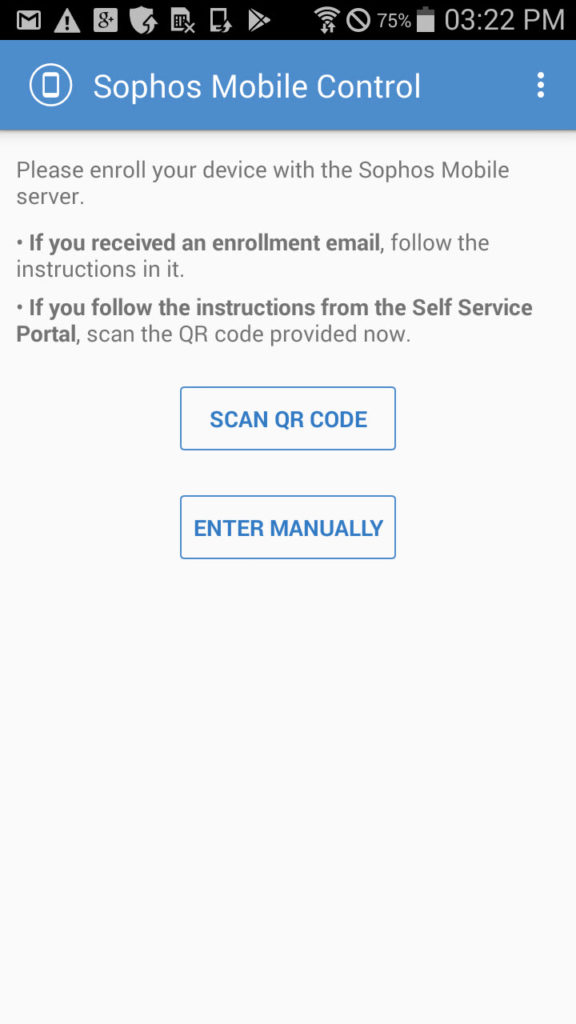 Installed Sophos Mobile Protection