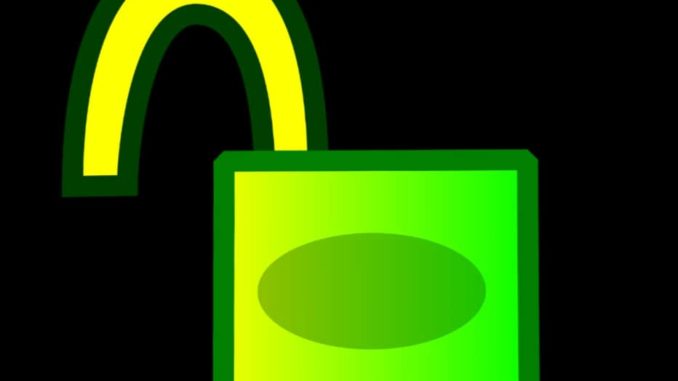 This article will show you how to decrypt the drive after the drive has been encrypted using Sophos Central on Windows 10 and Windows 7.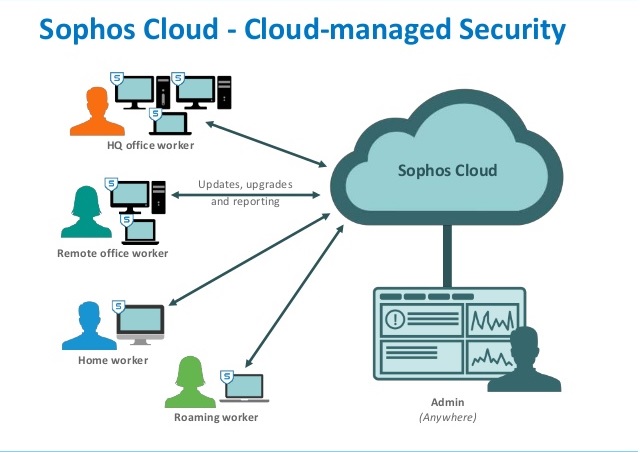 To decrypt the drive that we have encrypted with Sophos Central on Windows 7 and Windows 10 we need to install Sophos Endpoint Protection and use Sophos Central to create the Policy to encrypt the previous drive.
To perform disk encryption using Sophos Central for both Windows 10 and Windows 7 you can see the instructions at the link below.
After the drive encryption is finished, we will proceed to decrypt the drive as instructed below.
Configuring
After the drive on the machine is encrypted, we cannot arbitrarily decrypt the drive.
If we try to decode, the system will automatically re-encrypt the drive.
To decrypt the drive we need to contact the administrator to administer the encryption policy off on the computer or remove the computer from that encryption Policy.
To do that we have to log into Sophos Central with an account with Admin rights.
Click Devices and select the encrypted host name that we need to decrypt.
Clicking on the Policies tab, we will see that the Policies have been applied to the machine.
Click on the Policy we created to encrypt the machine, and the Policy edit panel will appear, select the POLICY ENFORCE tab and turn off the policy then click Save.
Next we will perform disk decoding.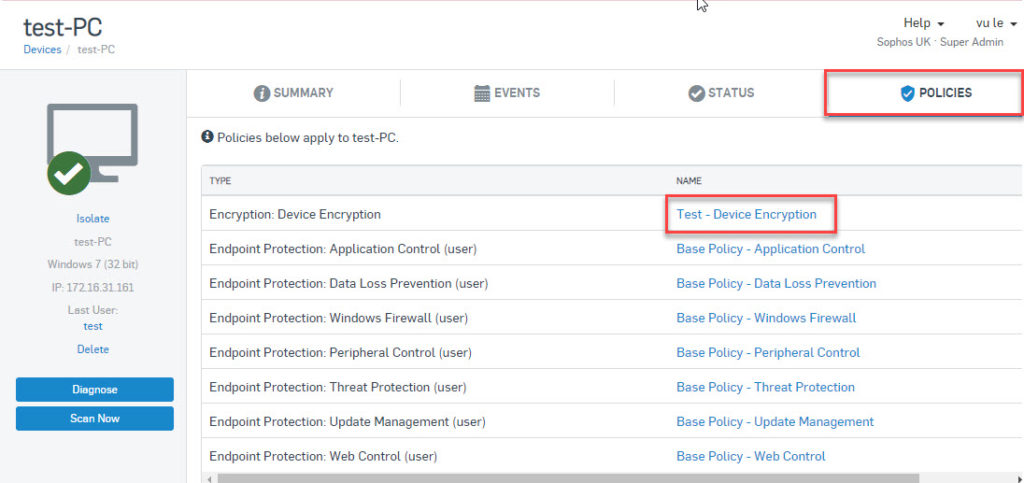 For Windows 10
Open ThisPC > right click on the encrypted drive select Manage BitLocker > Select Turn Of BitLocker and Decrypt process will start.
For Windows 7
Click the Windows icon and enter the 'bitlocker' search box and select BitLocker Drive Encryption.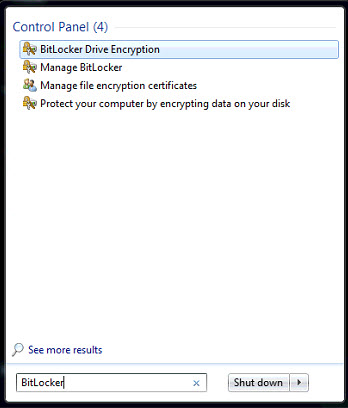 Next select Turn Of BitLocker to Decrypt drive.