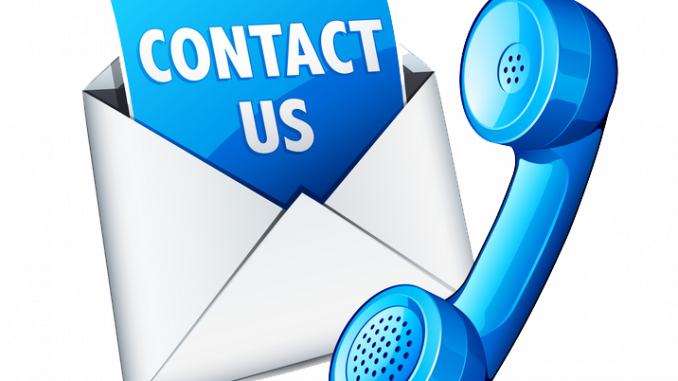 Overview
This article will guide how to contact support in office 365 admin
1. Online support
Save time by starting your service request online. Office 365 will help you find solutions or connect you to a specialist who will contact you via email or phone. Find out about the initial support response time.
Step1: Sign in with your Office 365 Admin account. If you receive the message "You don't have permission to access this page or perform this action" then you are not an Office 365 administrator.
Step2: In the admin center, select the Need help ? button.
Step3: In the Need help? Pane, tell Office 365 what you need help with, then press Enter.
Step4: If the results are not useful, select New service request by phone. Confirm your contact, then press Call me. The expected waiting time for a callback is indicated in the Need help ?.
2. Phone support
Payment assistance is provided in the UK from 9 am – 5 pm, Monday – Friday.
Technical support is provided in the UK 24 hours a day, 7 days a week.
The administrator, with your account details, will be ready when you call.
In the United States, call 1 800 865 9408.
In Vietnam, call 120 852 137.
If your Office 365 or Microsoft 365 Business support phone number is not listed above, use the dropdown menu below to select your country or region here.
3. Direct support at the store
You can now book an appointment at your local Microsoft Store with a counselor to help resolve your Office 365 or Microsoft 365 issues.
Step 1: Go to the Microsoft Store schedule page and select Schedule an appointment.
Step 2: Enter your location and choose search to find a Store near you.
Step 3: Select your store, then choose Schedule service appointment now.
4. Add custom help desk information to the Office 365 help pane
As an Office 365 administrator, you can streamline user support by adding custom contact information to the help pane. Users who need assistance will be able to access your organization's customized support contact information with just one click of the help icon.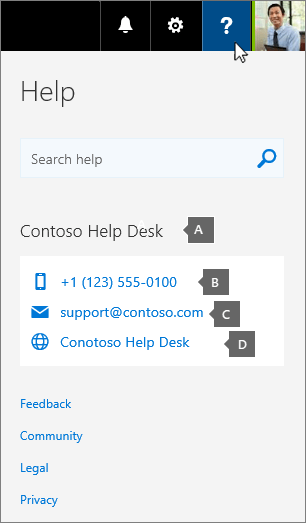 Help cards include:
A – The title of the contact card and at least one of the following:
B – Phone number for technical support in your organization. This link launches the user's favorite phone application.
C – Email address that users should use for technical support. This link opens the user's favorite email client.
D – Một liên kết đến trang web hỗ trợ công nghệ của bạn.
5. Create custom help desk cards in the admin center
Step 1: Sign in to Office 365 with your work or school account. Find out where to sign in to Office 365 for business.
Step 2: Select the app launcher icon and choose Administrator.
Can't find the application you are looking for? From the app launcher, select All apps to see the alphabetical list of Office 365 apps available to you. From there, you can search for a specific application.
Step 3: Select the settings icon, then select Organization configuration.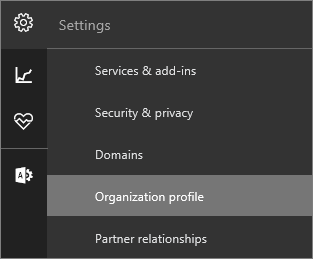 Step 4: Next to Provide contact information for custom help desk, select Edit.

Step 5: Turn on the help desk card.
Step 6: As an administrator, you decide what kind of contact information you want to provide to users. Title and at least one contact form are required. Choose what you want to display, and fill in the appropriate information.
Custom title: Enter a title that clearly shows your intent, like "Contoso Help Desk" or "Need Help?"
Learn to pronounce Help desk phone: Enter the phone number a user should call to speak to a technical support agent at your organization. Be sure to include any prefixes that may be needed to complete the call.
Help desk email: Enter the email address for your support.
Help desk URL: If your support department has an internal or public website with helpful tools and resources, enter its name and the associated URL.
Step 7: Choose Save. To view your new custom helpdesk card, log out and log back in. We recommend checking the links on the card as soon as you log in. Your users will be able to see the card the next time they log in.