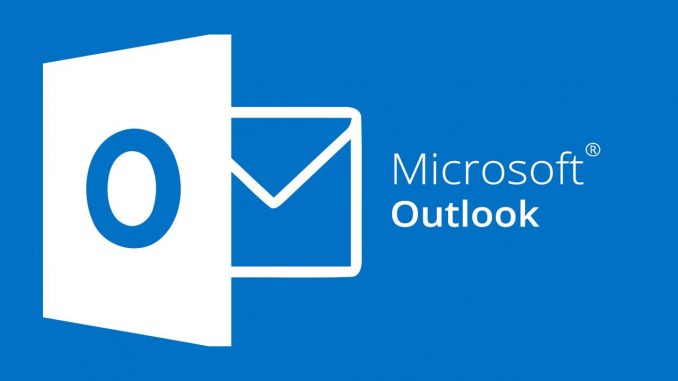 Overview
This article will guide how to use Outlook in Office 365.
What is Outlook ?
Outlook Office 365 is an email client on the Office 365 system, Outlook supports sending, receiving, filtering emails … on the web browser as well as many advanced features to manage other automatic replies, combined with add- In 3rd party like: Trello, GitHub, Google Analytics, uber, teamviewer, wunderlist….
How to use ?
To use Outlook on Office 365, we need to visit https://portal.office.com and then select the Outlook application as shown below:

The main interface of Outlook is as follows: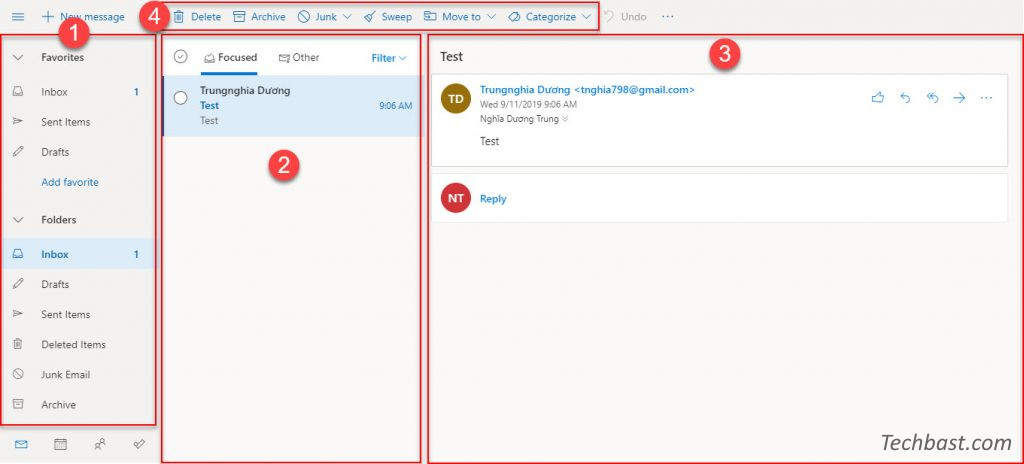 (1) The vertical menu bar on the left shows the contents of mail folders such as Inbox,Sent folders, etc.
(2) Vertical menu bar in the middle contains emails sent to.
(3) The right interface shows the email content, this will be the place to read mail details, compose mail….
(4) The horizontal menu bar above is used to create, delete, move, archive, create email filter rules …
Create new email
From the main menu select -> New.
Easy-to-use email creation interface.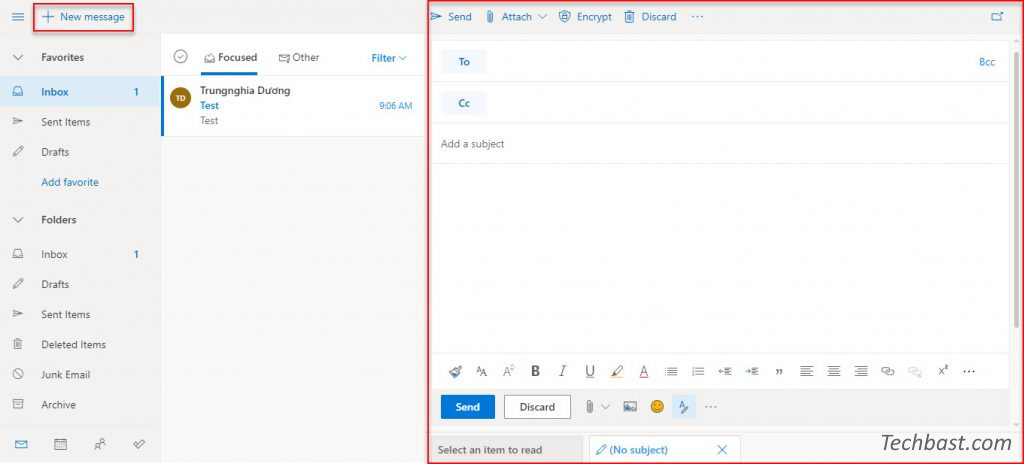 Basic configuration of Outlook Office 365
To enter the basic configuration, click the gear icon in the top right corner -> select Mail to configure mail and then click View all Outlook Setting.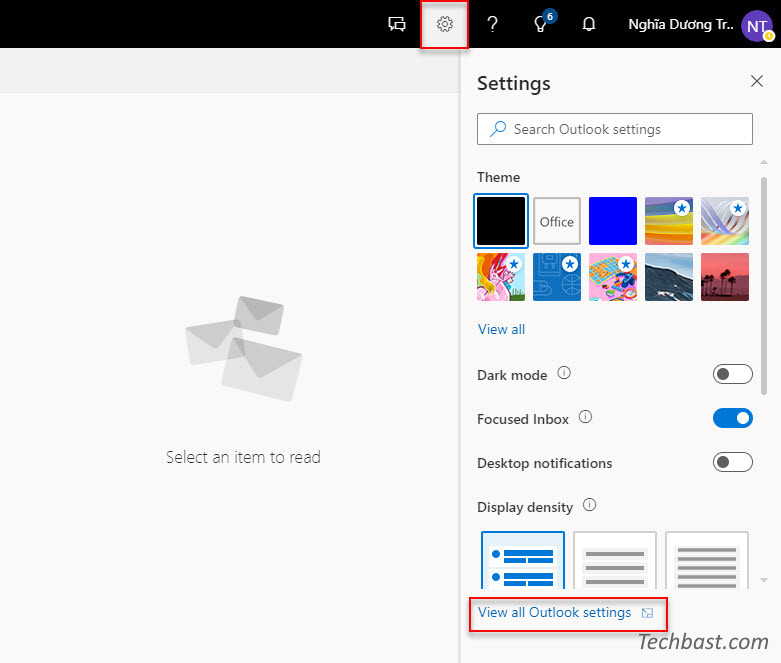 The items we can install are as follows:
Automatic replies: Send automatic replies.
Block or Allow: Block or allow accounts or emails from external domains to send.
Connected accounts: centralized management of many different mail accounts, here we can add other email accounts eg gmail to manage, send, receive …
Forwarding: when an incoming email will send that email to a certain address.
POP and IMAP: parameters for manually configuring email on your phone or email management software on your computer … should stay the default.
Attachment options: attach the default file will be uploaded to each individual's Ondrive for Business before sending.
Layout -> Email signature: create a signature.
Layout -> Message format: font format in email.