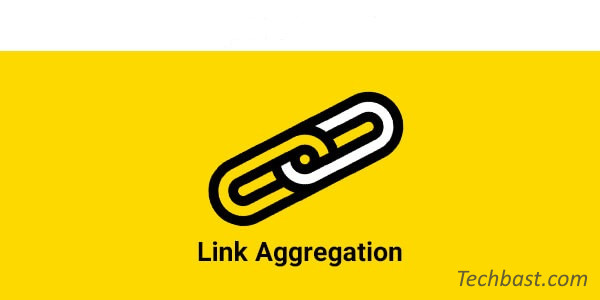 1.What is Port LAG and its purpose?
Port LAG (Link Aggregation) is a method of aggregating two or more network ports together, making them a single connection to aggregate bandwidth (trunking) or provide redundancy (faul tolerance).
Port LAG with trunking feature will increase the connection speed beyond the speed of a single cable or individual network port.
Improving the transmission performance really makes sense in the server environment making multiple connections from clients.
The redundancy feature also creates higher availability and helps prevent interruptions in network transmission.
2.Configuration
Log into Sophos web admin page with an account with admin rights.
Select Network> Interfaces> Add Interfaces> Add LAG and fill in the following parameters.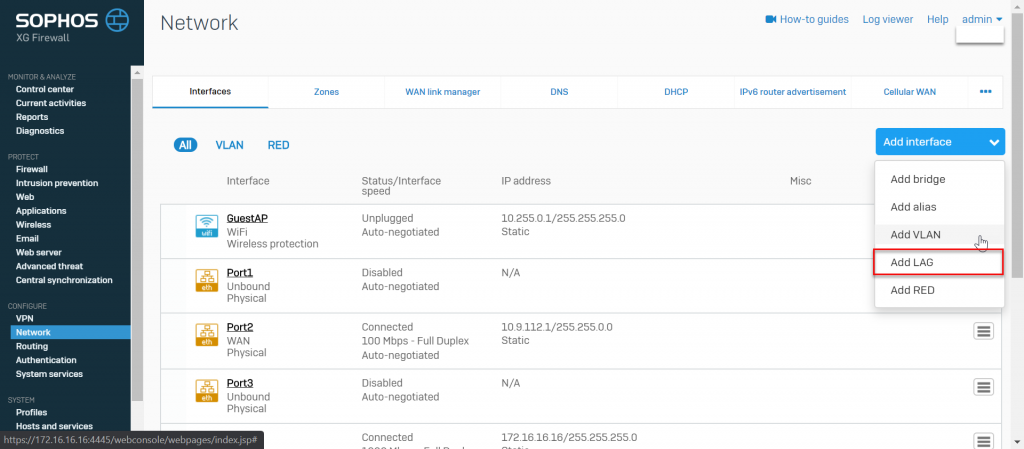 Interface name: Name the port LAG.
Member Interface: Select the member for port LAG. At least 2 ports are required to create a LAG port. Can configure up to 4 ports on 1 LAG port.
Mode: Select a LAG mode.
Active-Backup: Select the active backup mode to only be able to accept errors.
802.3ad (LACP): Select the 802.3ad (LACP) mode to balance traffic load and provide fault tolerance.
Zone: select zone for port LAG.
IP Assignment: You can choose to set static ip or DHCP.
Netmask: Enter subnet mask for port LAG.
Click Save to save the configuration.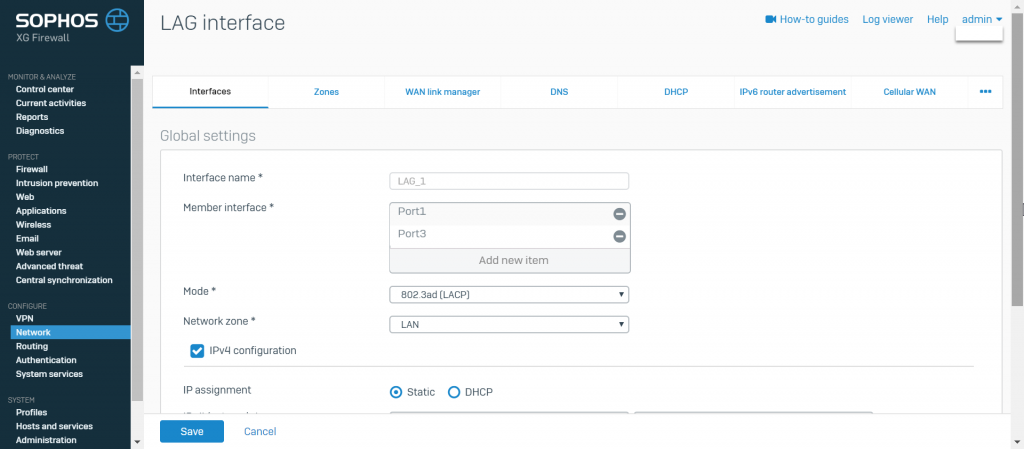 As a result, we have successfully created the LAG port.