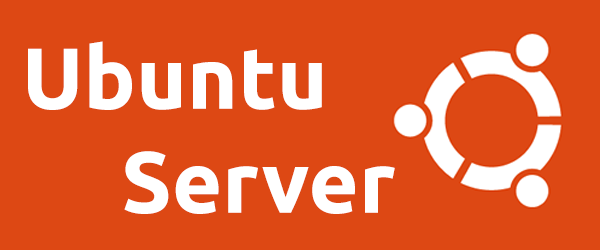 1.Overview
Acronis Cyber Protect provides a comprehensive backup solution that protects data on 21 different platforms, including with the Cloud and mobile devices. Integrating advanced solutions such as anti-ransomware, blockchain, centrally managed on a single web interface.
2. Network Diagram.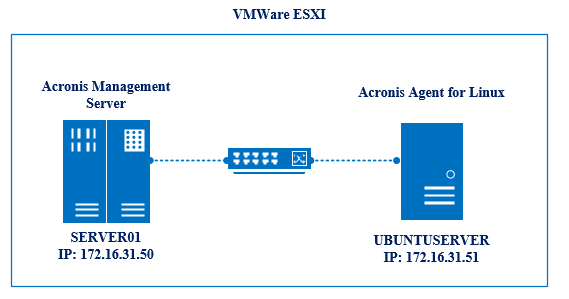 Server01 will be installed as Acronis Management Server, Ubuntu Server will be installed Acronis Agent for Linux.
Scenario: Ubuntu Server will be configured with Backup Entire Machine and saved to the SaveBackup folder on Server01. Then, assuming Ubuntu Server has an unusable problem, perform a Recover Entire Machine backup file of Ubuntu Server in a VMware Esxi or Hyper-V virtualized environment.
3. Instruction
3.1 Backup Entire Machine Ubuntu Server.
Log in to Acronis Management Server on Server01 browser like: https://172.16.31.50:9877.
Go to Device > UbuntuServer > Protect > Add plan.

Rename New Protect Plan to the name of the plan you want. Ex: Backup Ubuntu Server.
Under What to backup: select Entire Machine.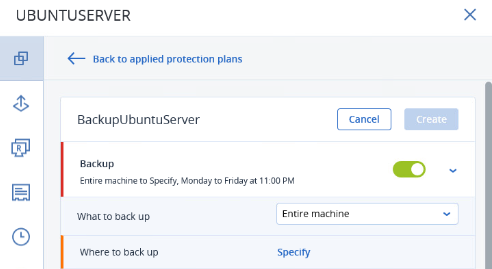 Where to backup: click Specify > select //172.16.31.50/SaveBackup/: This is the path to save the backup file to the SaveBackup folder on Server01 created earlier.
You can select Add location to add other backup file locations.

You can also edit the backup schedule and type in Schedule and the backup time in How long to keep.
After the configuration is complete, click Create.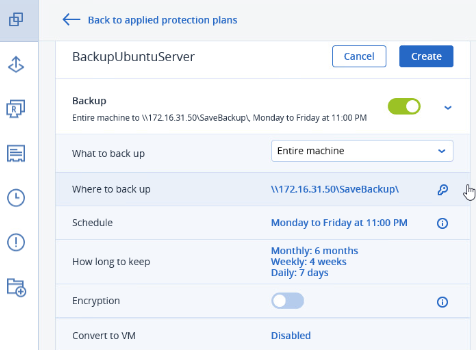 After clicking Create, in the Backup section select the arrow and click Run Now.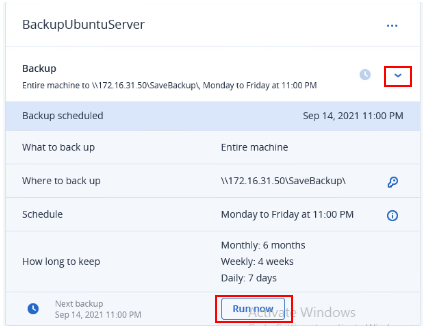 After selecting Run Now, select the clock icon to see the backup progress.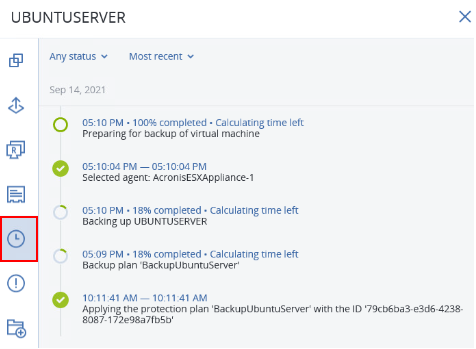 The backup is finished when the items have a green check mark.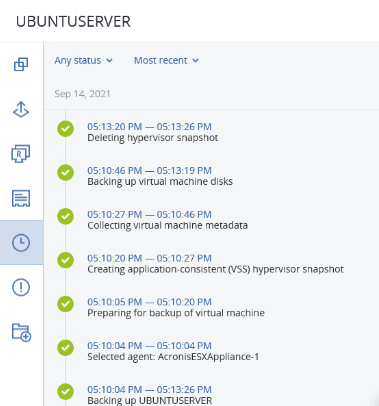 3.2 Recover Entire Machine Ubuntu Server.
On Dashboard Acronis Management Server > Backup Storage. Select Location as //172.16.31.50/SaveBackup/ and click on the file UbuntuServer-Backup UbuntuServer.

Choose Recover > Entire Machine.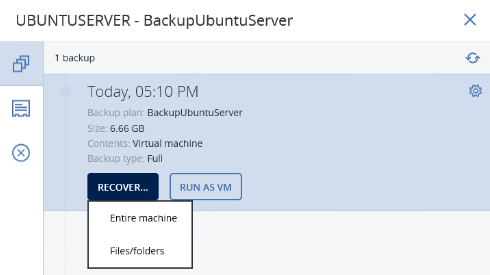 In Target Machine click UBUNTUSERVER on 172.16.xxx.xxx. This is IP of VMware Exsi virtualized host.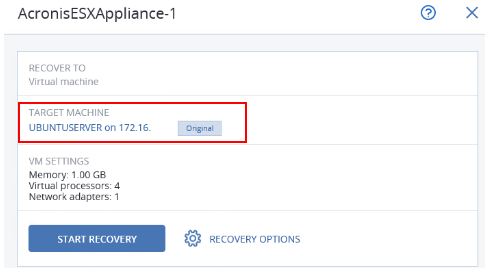 In Select target machine > New Machine > Select host 172.16.xxx.xxx. Enter the name in the Machine Name and click OK.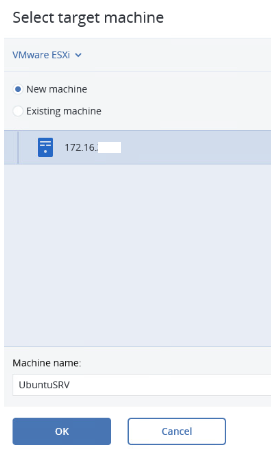 You can edit the DataStore and VM Settings if the configuration does not match the old Ubuntu Server, usually Acronis will automatically map the configuration to the old one.
Click Start Recovery.
Recovery is in progress.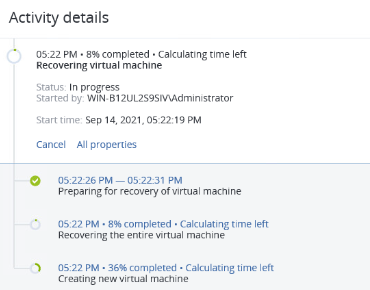 Recovery is complete.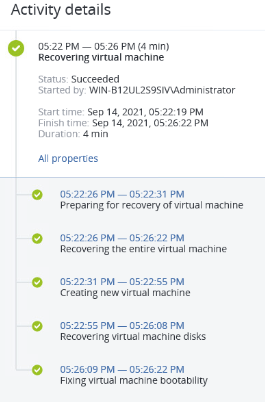 Step 3: Check Result
Proceed to Power on the newly recovered UbuntuSRV machine. Login successfully and can use.