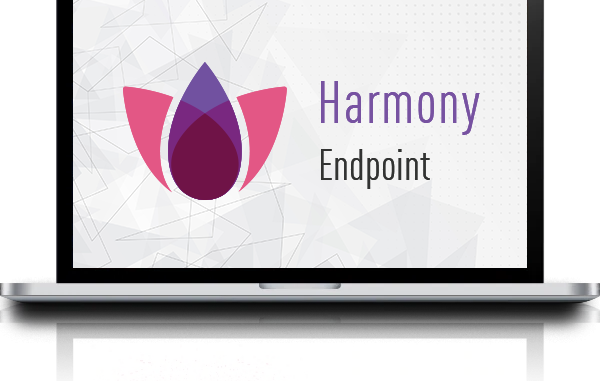 1 Overview
"Push Operations" are operations that the Endpoint Security Management Server pushes directly to client computers.
To add Push Operation, we access the Push Operation section and click Add.
Select device and Operation required.
Available Push Operations:
Anti-Malware

Scan for Malware – Runs an Anti-Malware scan on the computer or computers.
Update Malware Signature Database – Updates malware signatures on the computer or computers.
Restore Files from Quarantine – Restores files from quarantine on the computer or computers.

Forensics and Remediation

Analyze by Indicator – Manually triggers collection of forensics data for an endpoint device that accesses or executes the indicator. The indicator can be a URL, an IP, a path, a file name or an MD5.
File Remediation – Quarantines malicious files and remediates them as necessary.
Isolate Computer – Isolate a specific device. This action can be applied on one or more devices. The Firewall component must be installed on the client in order to perform isolation. Only DHCP, DNS and traffic to the management server are allowed.
Release Computer – Removes device from isolation.

Agent Settings

Deploy New Agents – Installs the Initial Client remotely. The Push Operation mechanism extends to devices that do not have the Initial Client installed yet.
Collect Client Logs – Collects logs from a device or devices. Logs are stored in a shared folder on the client computer.
Repair Client – Repairs the Endpoint Security client installation.
Shutdown Computer – Shuts down the computer or computers.
Restart Computer – Restarts the computer or computers.
Uninstall Client – Uninstalls the Endpoint Security client remotely on the selected devices.
Application Scan – Collects all available applications in a certain folder on a set of devices and then adds them to the application repository of the "Application Control" blade on that specific tenant.

Remote Command

Allows administrators to run both signed and scripts on the Endpoint Client devices.
2 Config Push Operation to update to client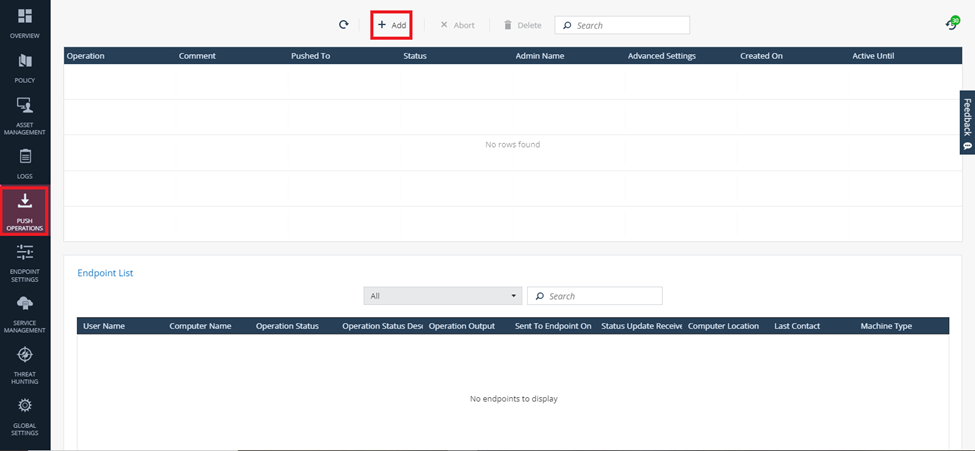 Access Push operation section. Click add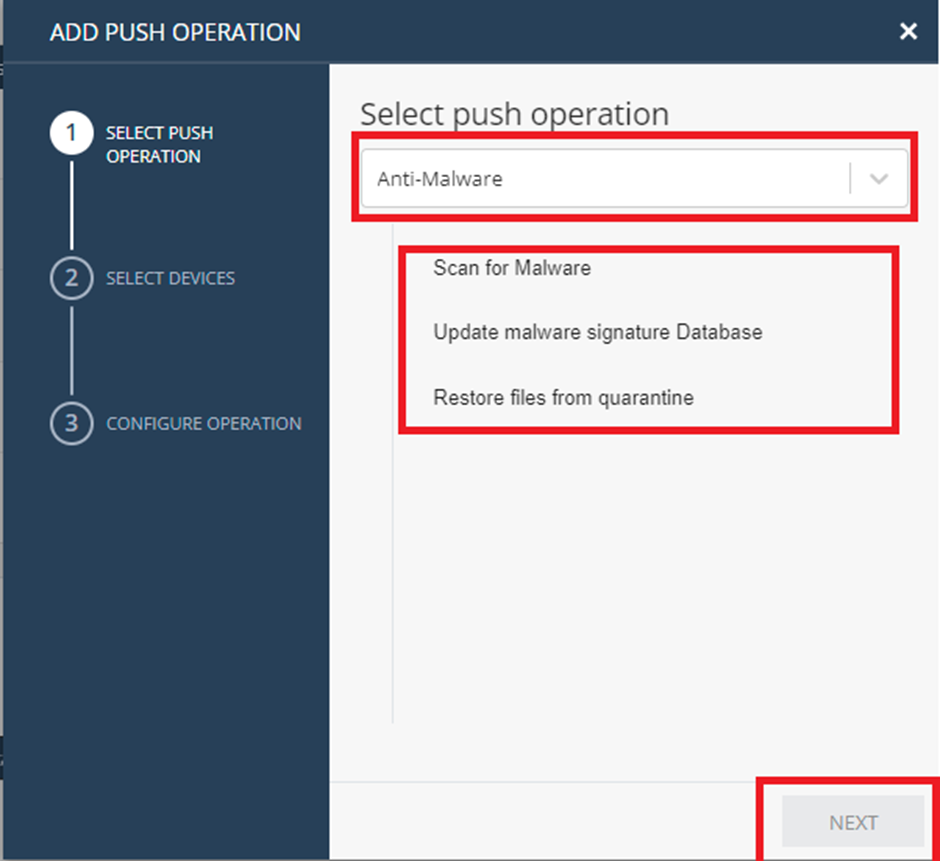 Select Operation required.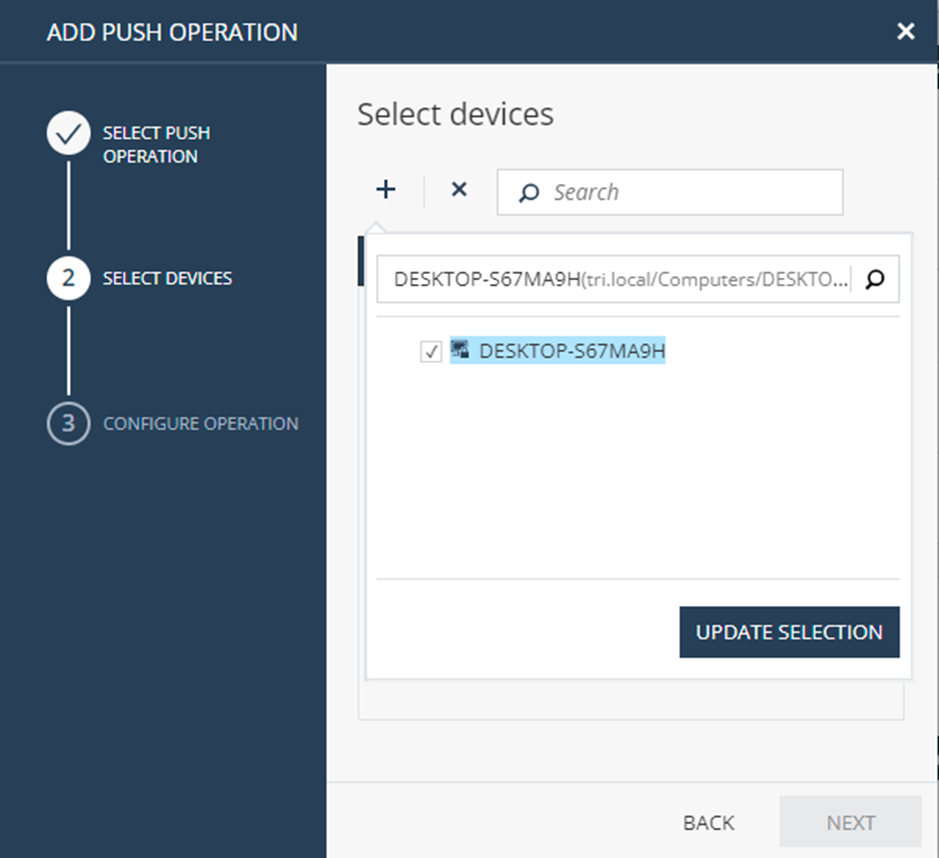 Search device which you want to run this Operation.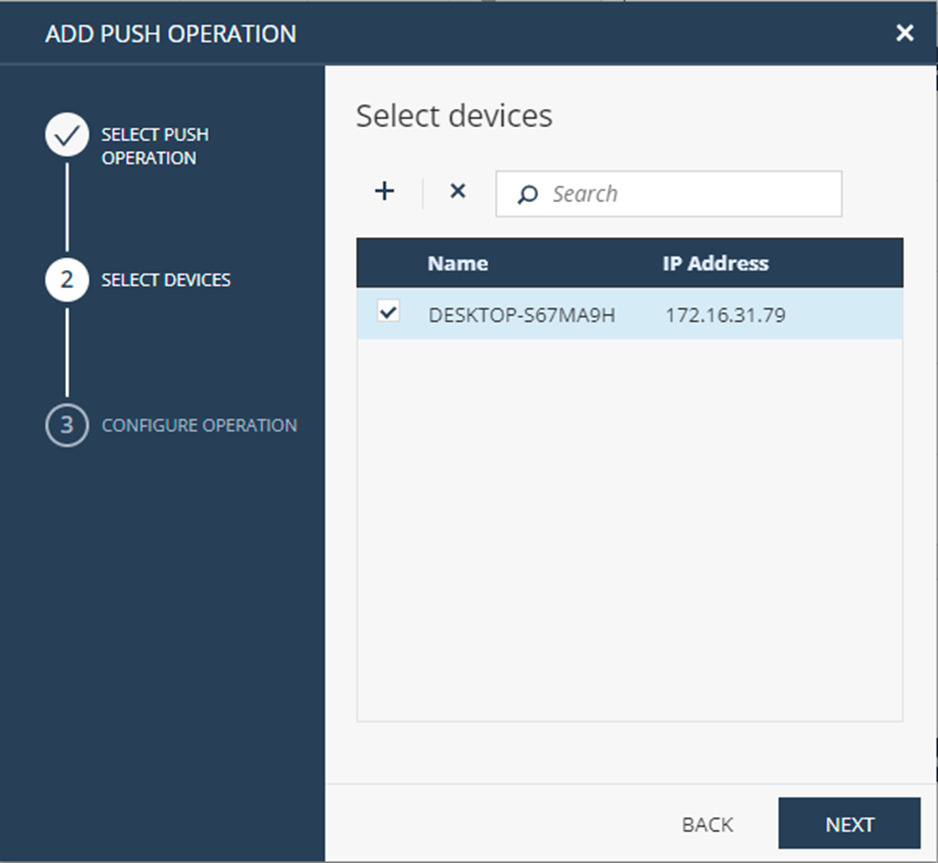 Check at the device required and click next.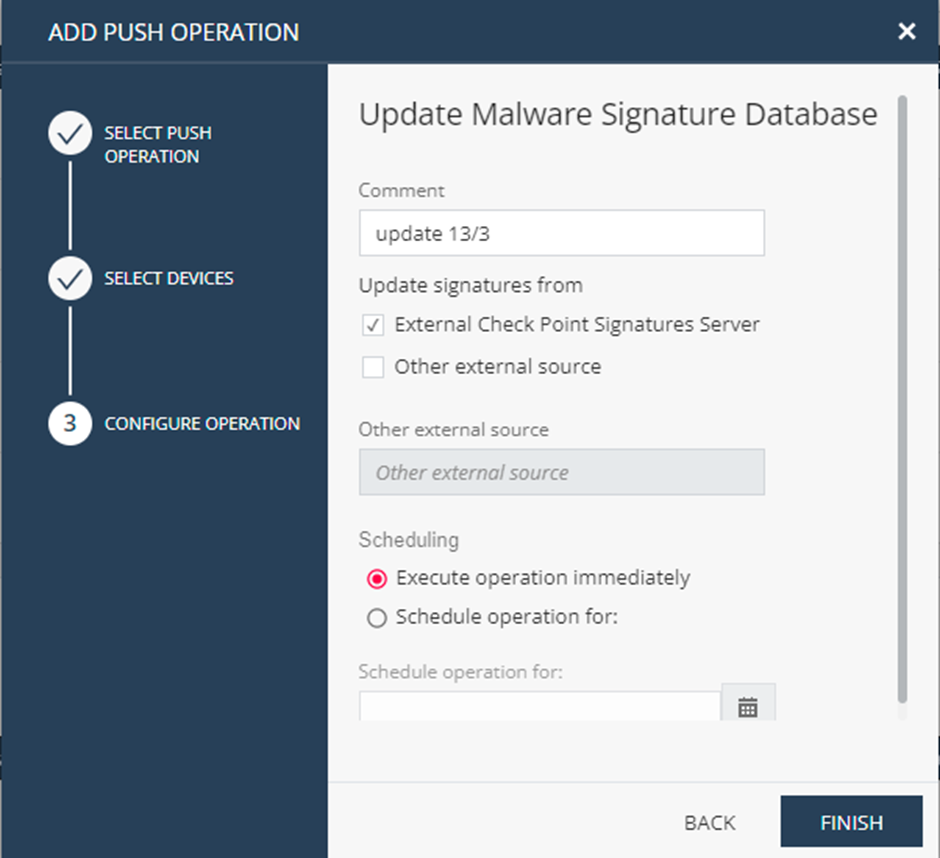 Form comment and select scheduling, I want to update device right now so I check in the execute operation immediately option. Click finish.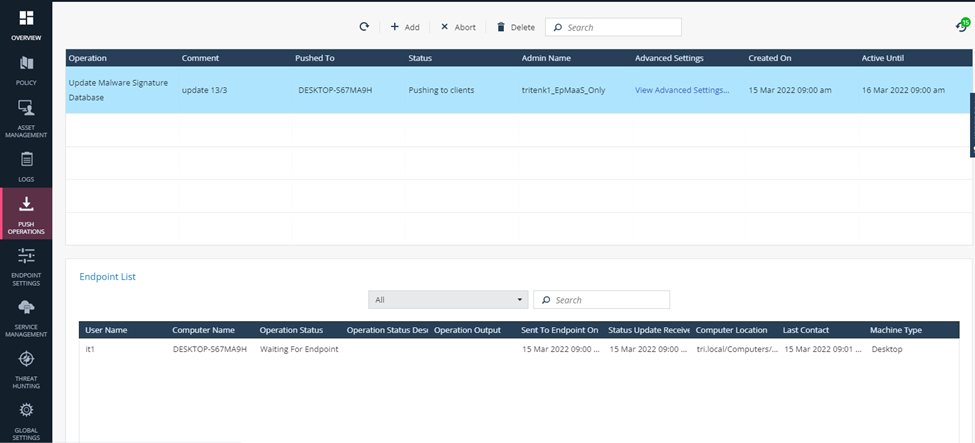 The operation will be shown here.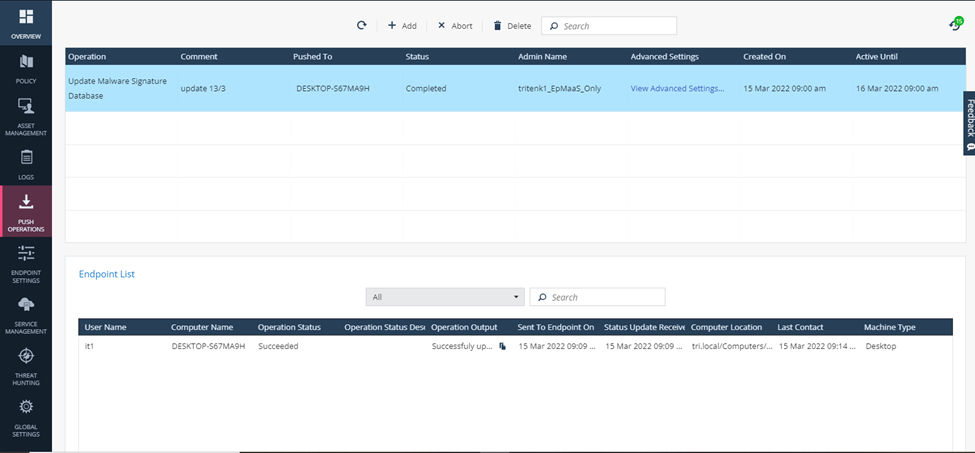 When everything is done, status will change to succeed. We can see the table below to check the information of devices. That's all. Thanks for watching. Best regards.