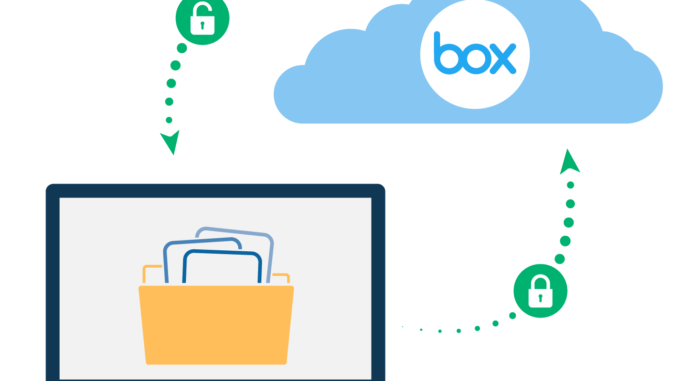 Overview
In this task we will configure and test localtion-based file encryption for Box cloud storage.
Scenario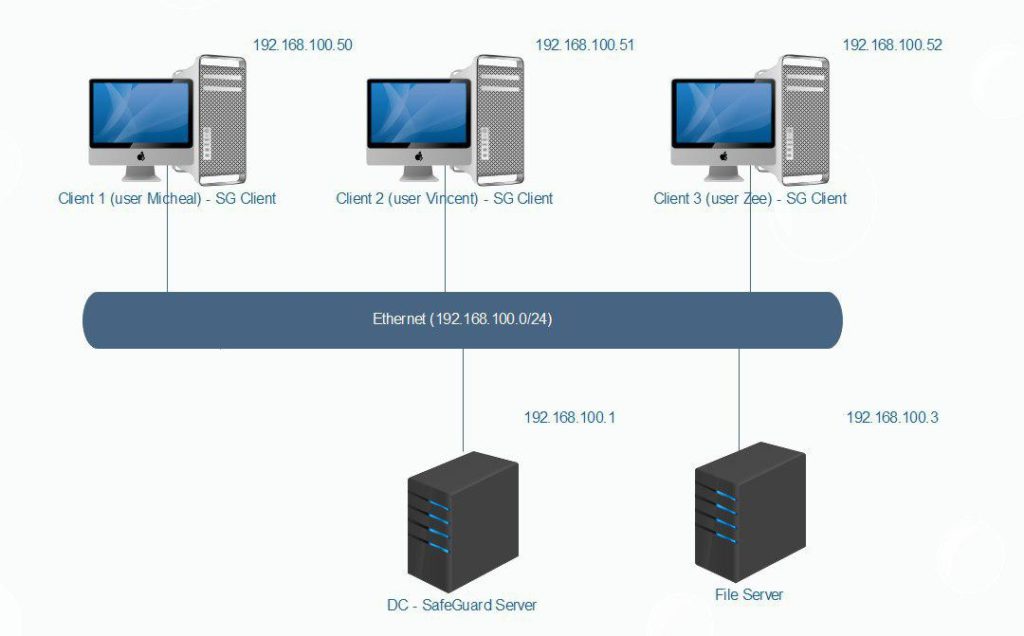 In this task, we will create policy on SafeGuard server to file encryption for Box cloud storage when users store data on Box.
What to do
Configuring
On SafeGuard Server
Open SafeGuard Management Center and login with your password.
Click Policies > Right-click Policy Items > New > Device Protection.
Name the policy Encrypt Box.
In Device Protection Target, choose Cloud Storage > Box and then click OK.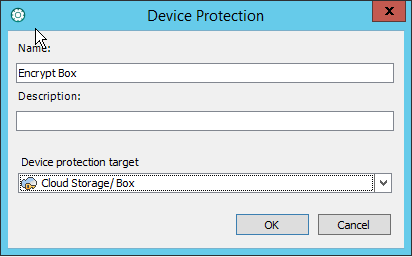 Check the information as shown below and then click Save.

To apply policy, click Users and Computers > VACIF.COM > VACIF STAFF > Policies tab.
Drag and drop Encrypt Box policy from Available pane to Policies pane and then click Save.

On Client
After downloading and installing Box sync, open Box sync and login with your email and password and click Start Syncing.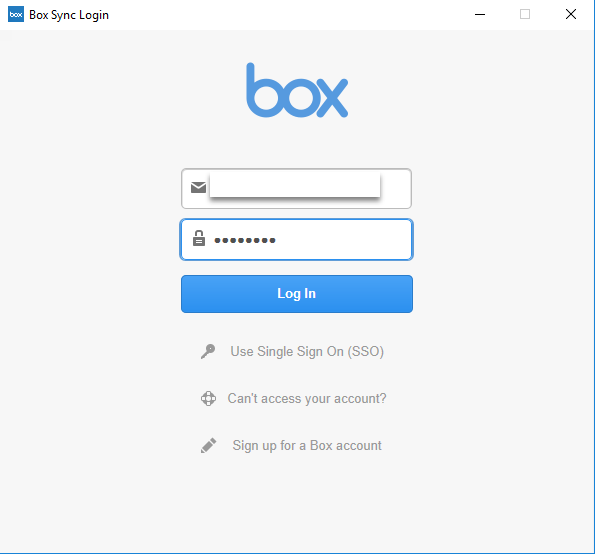 Open Box Sync folder on Desktop.
Right-click on Desktop choose New > Microsoft Word Document.
Right-click on file word choose SafeGuard File Encryption > Show encryption state.
Notice appears 'This file is not encrypted'.
Drag and drop file word from Desktop to Box Sync folder.
Right-click on file choose SafeGuard File Encryption > Show encryption state.
Notice appears 'This file is encrypted with key …'